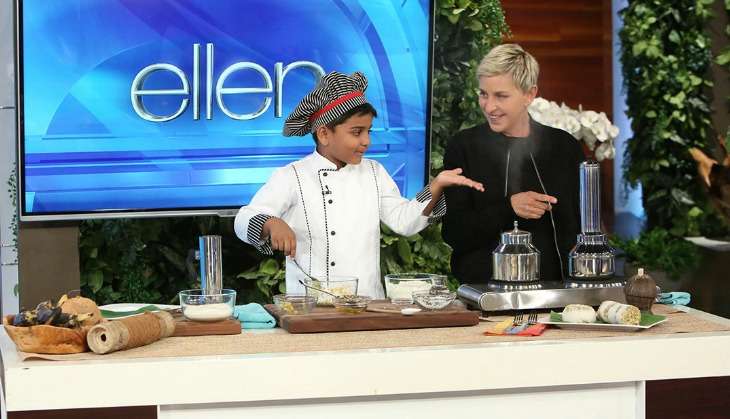 Remember Kicha? The six-year-old kid from Kerala who landed a $2,000 deal from Facebook for a cookery show? That kid's now not just rich, he's also legit famous.
Kicha, who hails from Kochi, Kerala, runs his own successful YouTube channel - Kicha Tube, The Little Chef - which has over 5.8k followers and counting.
The young chef first shot to fame for making his famous Mickey Mouse mango ice-cream which has over 800 views and was the first of his videos to go viral. Since then the gradual rise to being an internet celebrity has been pretty easy for the tiny chef.
Talk show host and actress, Ellen DeGeneres, who regularly invites kids from across the world whose videos have gone viral, called Kicha for a cooking segment. And boy, was Kicha popular with the audience.
Making Kerala's traditional breakfast item puttukutti, Kicha stumbled over the American names for the ingredients we use back home, but the audience and Ellen loved him just the same.
Watch: