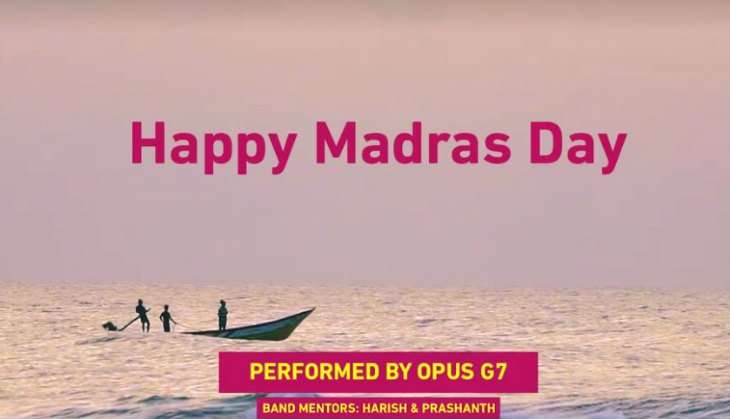 Often, people don't realise they've fallen in love with Madras.
It is a strange love affair. One of filter kaapi, glorious skies and rides on the locals to nowhere. Fighting with autowalas, enjoying the smell of the all-pervading mallipu, gorging on the scrumptious local cuisine, walking along Bessie or Golden beach are all part of the experience that is Chennai. Few other cities can boast of such an impeccable mix of the modern and the traditional.
Happy 377th, Madras. You're beautiful.
To commemorate the day, The Hindu is celebrating Madras Week. And to mark the occasion the daily has released this peppy song written and conceived by 'Mind Your Language!' and produced by Kadhai Films.
The song, 'Madras Beats', attempts to capture the essence of the city, and does a fine job of it. It is no wonder that the song has gone viral with 2,227 shares and counting.
Watch:
--
Edited by Blassy Boben