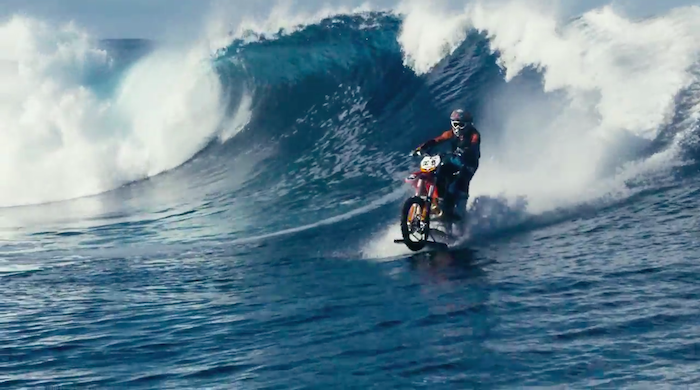 The internet is roving over 34-year old Australian Robbie Maddison's video conquering the spine-chilling waves of Tahiti with his bike. On 2 August the biker released a video of himself ridding his bike on treacherous waters of southern Pacific Ocean.
Maddison spent two years building a motorbike with 'paddle' tyres - the kind used for riding on sand dunes. He also had an emergency air-bag that could be launched to prevent the bike from drowning. Maddison relied on two specially prepared boats to launch and land the boat on water.
The project, produced by DC Shoes, has been called the 'Pipe Dream' of a man who has already achieved riding in air! Here is a video he made for skull candy.