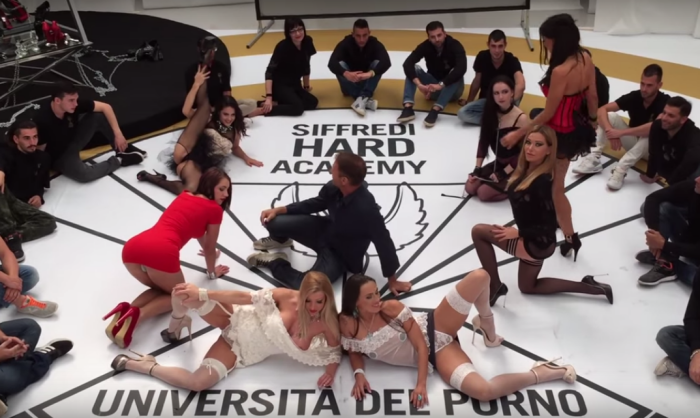 Rocco Siffredi is what they call a porn legend. Having played the lead in over 1,300 porn films (that's a lot of sex), the 'Italian Stallion' is now looking to impart his knowledge to aspiring pornography artists.
Turns out, there is much to study about acting in porn videos. A lot like your high school physical education classes. And reality show Siffredi Hard Academy: Porn University is the first in line to penetrate into the porn education market.
If Italian news website Perfil is to be believed, Siffredi received applications from thousands of aspirants desperate to participate in the reality TV academy, of which 21 finalists were selected to learn the art of sex (and what of Kamasutra?). Of the finalists, 14 are men and seven are women.
"He will carry out on-screen tests, including positions that will work against the camera, as well as recitation techniques in order to mould the 'believable' porn actors of tomorrow," Independent UK reports.
Looks like Big Brother is set to face some stiff competition.
Watch the introduction to Siffredi Hard Academy here.