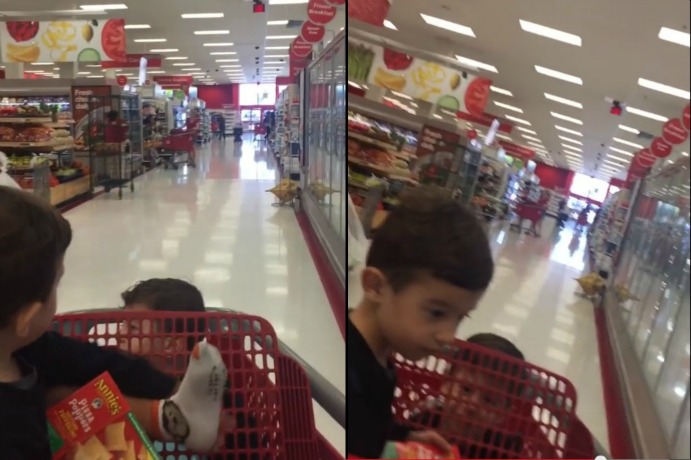 The employees of this Target store in Campbell, California, must be wishing for an invisibility cloak right now.
As customers were shopping on October 14 for the upcoming Halloween holiday, they got more than they bargained for at this Target store. The store's intercom started playing the audio of a woman 'moaning'.
The audio kept playing for approximately 15 minutes, as parents yelled at employees, tried to cover their children's ears, and eventually some left. Employees, in the meantime, ran about trying to shut the intercom in question down.
The incident was filmed by a customer present in the retail giant, with her two small children. According to a report on BBC, this was a prank and the employees were powerless to stop it due to a technical glitch.
Sadly, as it turns out, the hackers had an easy enough job to do. Target's PA system works on a technology that makes calls go live for the entire store to hear if the customer asks to be put through a particular extension.
Utter genius. *slow clap*
In the meantime, the video uploaded by the horrified mum has gone viral.