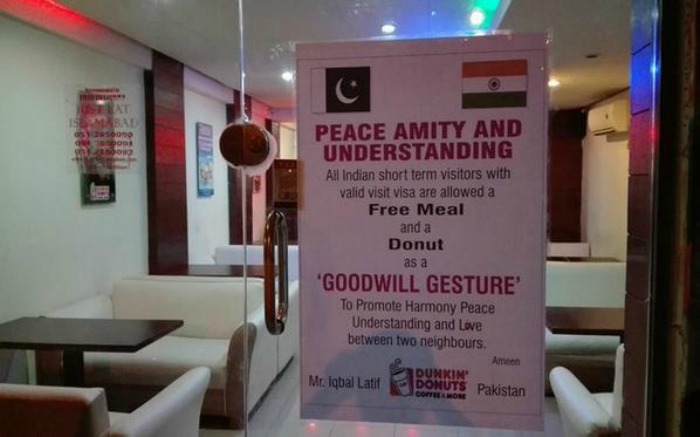 Free donuts in the times of communal disharmony. A Pakistani franchise owner of the American fast food chain, Dunkin Donuts, is showing neighbourly love by offering Indians free food. And let's all agree to agree that nothing truly says love, like food does.
According to
this
report, Iqbal Latif, who has 26 franchises of the food chain in Islamabad, Lahore and Peshawar has put up a hoarding that openly invites any Indian national with a valid visa to come and enjoy a meal and a donut. For free.
Iqbal reportedly said that he was just following Mahatma Gandhi's teachings of love and peaceful coexistence and he and his staff have served over 2,432 Indians since he put up the hoarding.
Apparently, the idea came to him after reading about a family from Karachi who had to spend a night on the streets of Mumbai because inadequate paperwork didn't allow them to stay in a hotel.
Hello Shiv Sena. Put down that bottle of ink and take a cue from this, please.