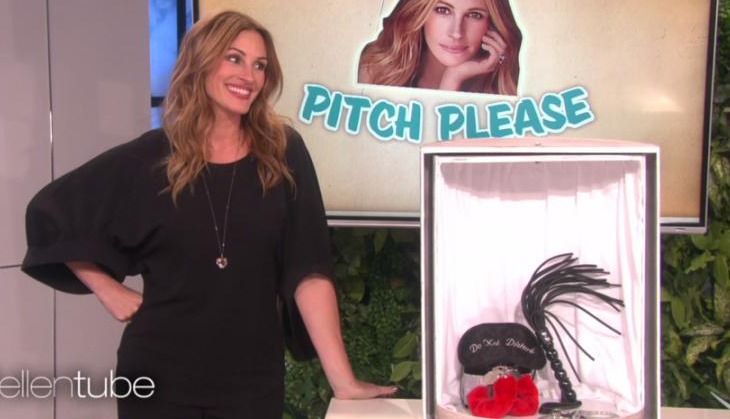 It is a truth universally accepted that there is nothing that Julia Roberts cannot do. It is also a widespread belief that Ellen DeGeneres has Midas-like powers when it comes to dealing with celebrities. Her spoofs, tricks, gags are not only legendary, but eagerly awaited as well. 
Julia Roberts, whose film Mother's Day released on 29 April, was on The Ellen DeGeneres show to promote the film and unwittingly ended up promoting a whole lot else. Ellen asks her guests to play the popular game, Pitch Please, where celebrities have to deliver a sales pitch for an unknown item. In this case, the unknown item(s) turned out to be sex toys.   
"It's versatile, hypoallergenic and comes in a variety of sizes," Julia tells Ellen much to the amusement of the audience members.
In an earlier version of the game, Rebel Wilson had 'sold' a pair on dentures in a way only she could have, with a nonsensical jingle. This is where Rebel tried to pull one off on Channing Tatum (and his uncle). Don't believe us? Watch:
--
Edited by Abha Srivastava
Also read: