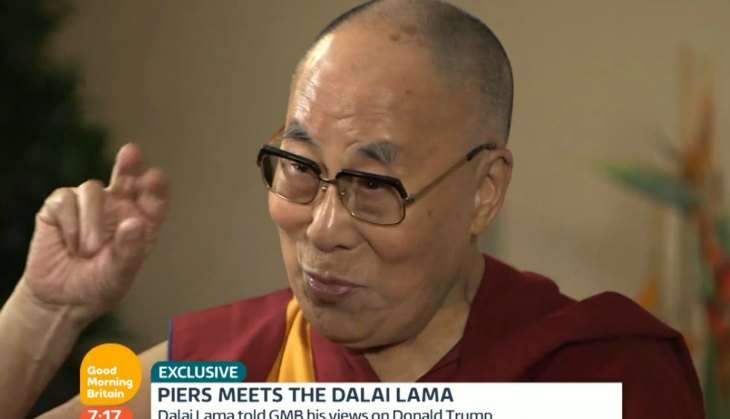 The immaculately orange, Donald J Trump has found no fan in HH Dalai Lama. In an interview to Good Morning Britain to talk about the book he has co-authored with Archibishop Desmond Tutu - The Book of Joy - he made it amply clear just how ridiculous he finds the potential-POTUS.
Talking to TV personality, reality show fixture and Virendra Sehwag's favourite Twitter target, Piers Morgan, Dalai Lama even imitated the strange hair-do(not) and pout of OrangeFace.
When asked what he thought about the wannabe politician, racist motormouth, the Tibetan spiritual leader couldn't help chortling.
Watch at 4.30 to find out what how he imitated Trump. Special shoutout for that flapping sound he makes: