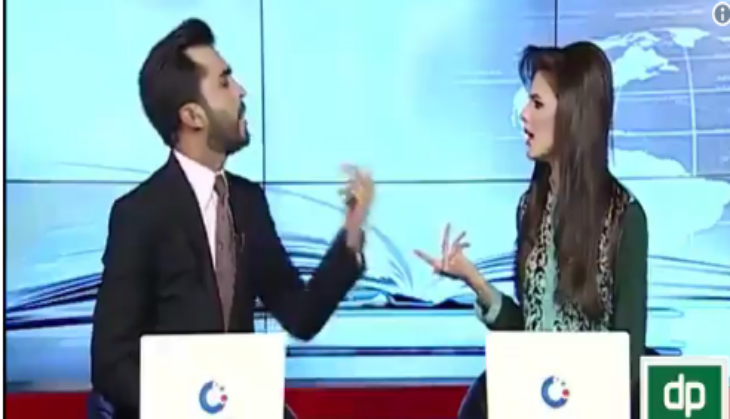 Today people like to watch live debate on current issues on TV news channel. The anchors discusses on the matter on the issues and share related important information. But, have you heard of anchor's arguing on the TV during news hours?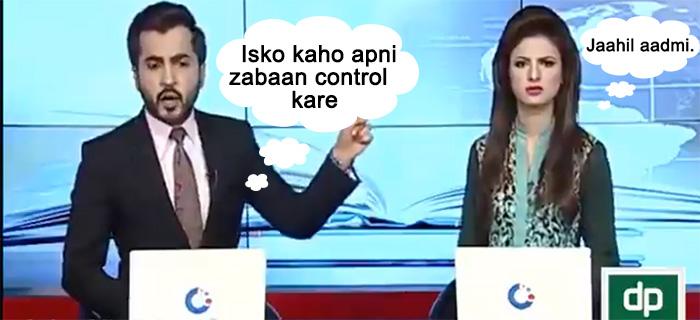 The two Pakistani news anchors argued with each other while the cameras we on roll and unfortunately their silly arguments got captured in camera and it is so funny.
"KAISAY BULLETIN KARONGA ISS KAY SAATH" pic.twitter.com/9WQOYJKgxv

— Shahbaz Zahid (@shahbazzahid) February 24, 2018
The reason for the argument is still not clear and honestly it doesnt matters to us. This argument video of the Pakistani news anchor goes viral on the Internet and Twitterati also erupts with funny reactions on the video.
The sarcastic comments of Twitterati will make you go rofl and here they are.
Ever happened with anyone around you ?

— Vivek 🇮🇳 (@Vivekizm) February 26, 2018
Anchoring to ho ni rahi inse aur inhe Kashmir chaea.😂😂

— SINGH sahiba🇮🇳 (@Appyie09) February 26, 2018
U should contact this lady and let her join Aajtak

— Journalist🇮🇳 (@daaku_chambal) February 26, 2018
This news channel was running in Bigboss reality show I think.....

— Santosh Kumar Gouda (@sant_tiki) February 26, 2018
I always thought that anchors have a very good understanding if not very good chemistry on screen

— Inexplicable (@Acmaljavaid) February 24, 2018