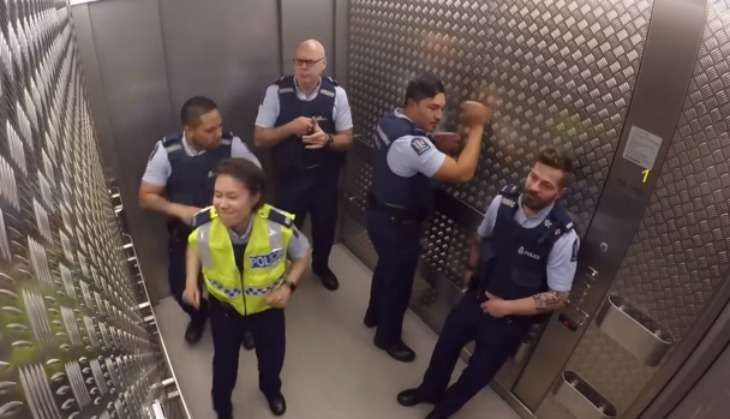 There is no better recruitment strategy than to show a bunch of employees having fun.
In case your social media timeline is broken or filled only with selfies, the chances of you having already seen this video are very high.
New Zealand police department's Facebook recruitment page shared a video of a stepping session by some officers in an elevator. The 80-second clip has already been viewed 6,45,000 times, with over 5,000 shares.
The video begins with two officers thumping on the elevator floor and tapping the walls, soon three more officers walk in and join in the fun. As the elevator stops and two more policemen enter the lift, it feels like the stepping will come to an end. But soon everyone in the lift starts to step, tap and clap to create foot-tapping music.
Now, that's how you recruit new people, folks.
Watch: