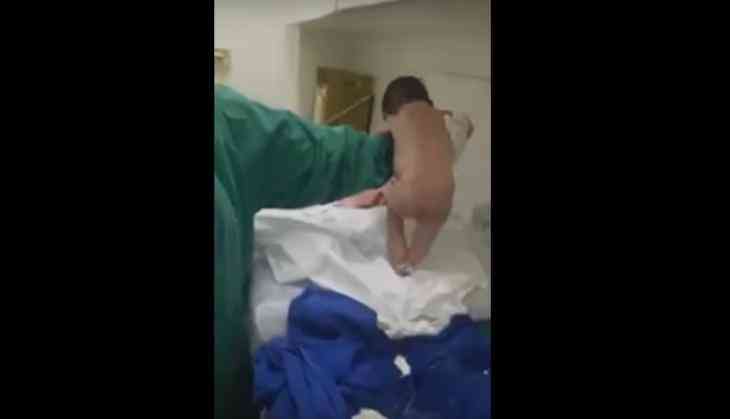 A video in which a newborn baby appears to be walking immediately after taking birth has taken the internet by storm.
The video shows that the baby is taking small steps with the support of a nurse. The clip has gone viral and so far more than 60 million people have viewed it. The 41 -second clip has been shared over 1.5 million times.
It is highly unusual for a newborn baby to take steps following which it is being hailed as a miracle.
According to media reports, the video was posted on Facebook in Brazil by Arlete Arantes on May 26.
recorded.
Here is the video: