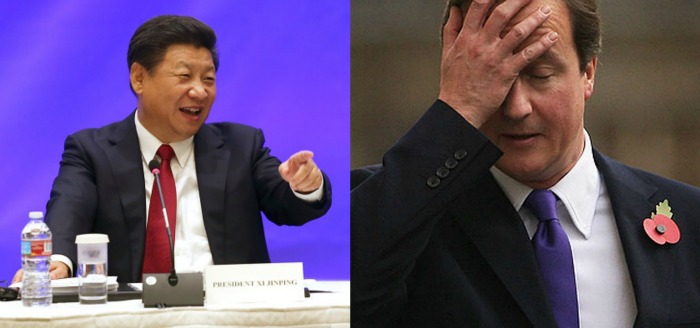 Timed right before Chinese President Xi Jinping's five-day visit to the United Kingdom starting today, this bhaichara video seems too forced to go down smoothly.
Britain Meets China, is the story of two buddy nations who have a lot in common. And by a lot, we mean three things.
We learn that there is a sort of 'exchange program' between China's Longjiang Road Primary School and UK's Dane Royd. And thanks to their partnership, British kids are learning Mandarin, Chinese caligraphy through visiting teachers from Longjiang.
The Chinese school in the meantime is getting better acquainted with the beautiful game.
We learn that China's secret passion is football. All this while we were foolishly under the impression that it was producing the cheapest products in the world.
And in case you find the five-minutes-twenty-seconds of forceful love affair too much too handle, the last bit is about taxis and Chinese auto company, Geely. London and China share black cabs. Ho hum.
If nothing else, the video is a masterclass in how to force propaganda down one's throat.
Watch: