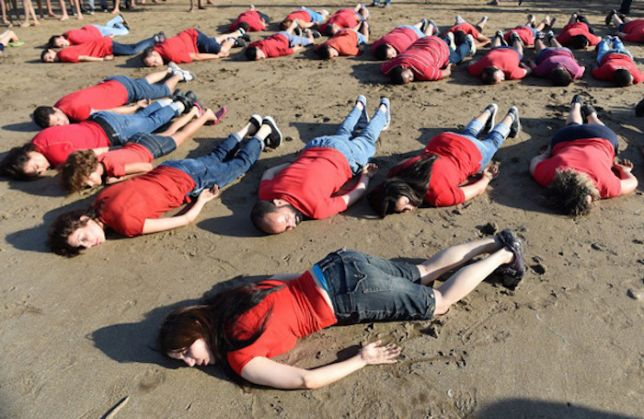 Dozens of Moroccans payed tribute to Syrian boy Aylan Kurdi at a beach in Rabat on 7 September. They came dressed in blue-shorts and red t-shirts and lay face down on the beach for 20 minutes.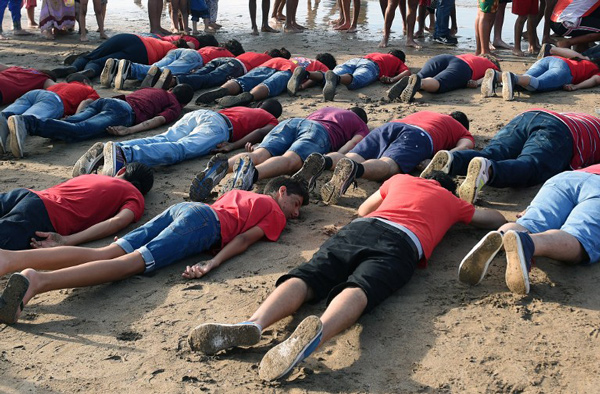 A few days ago, Aylan was found in a similar fashion at a beach in Turkey. The three-year-old was travelling on a refugee boat to Greece when he drowned and washed ashore.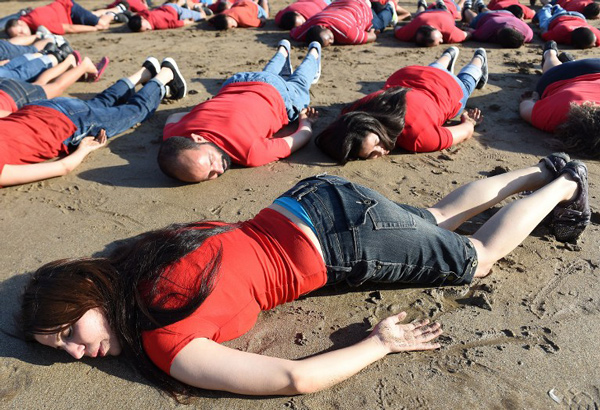 Hard-hitting photographs of his lifeless body brought world attention to the plight of Syrian refugees. "As an artist, it is my duty is to come here to say that a small gesture can be worth a lot," said one of the organisers Moroccan actress Latifa Ahrar.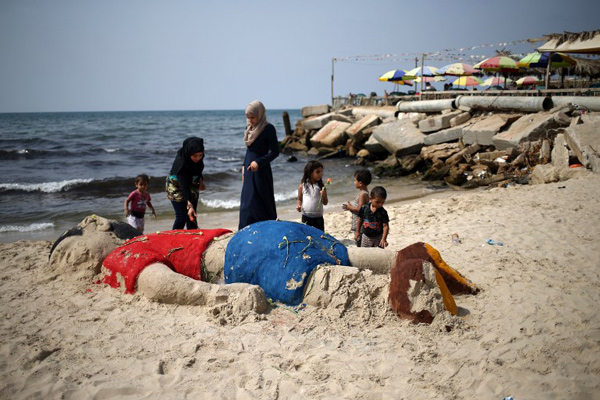 A large sand sculpture replicating the way Aylan was found was created on a beach in Gaza strip. All day, Palestinians kept coming to the beach with flowers to pay tributes to Aylan and thousand of other refugees.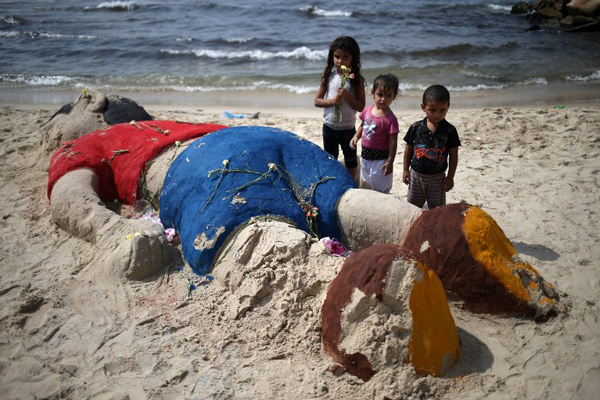 "When I say Aylan's photographs I felt a deep sadness and great emotion," local Arwa Arbijan told AFP, "It reminded me of the children of the Bakr family who were killed on the Gaza beach during the last war."