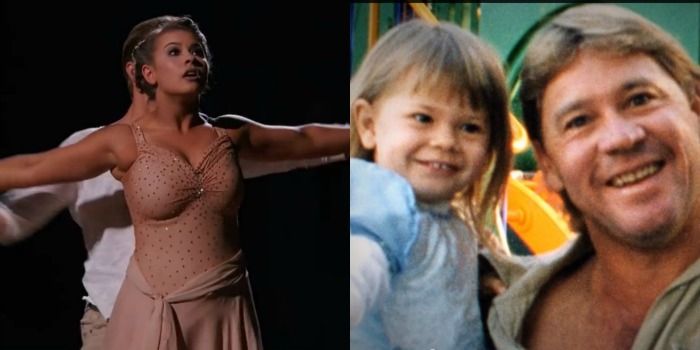 Bindi Irwin's last performance in the ongoing Dancing With the Stars is making headlines for the right reasons.
Steve, once the world's most famous crocodile hunter, passed away while shooting an underwater documentary in 2006. It's been an emotional roller coaster for his family since then, especially for Bindi who was eight years old when he died.
In the segment called Most Memorable Year, Bindi shared her emotional trauma and pain at losing her father at such a young age and how she's tried to cope with it.
Dancing with choreographer Derek on Every Breath You Take, Bindi pretty much made everybody cry - from Paula Deen in the audience, to judge Bruno Tonioli.
Watch the performance if you can through your tears: