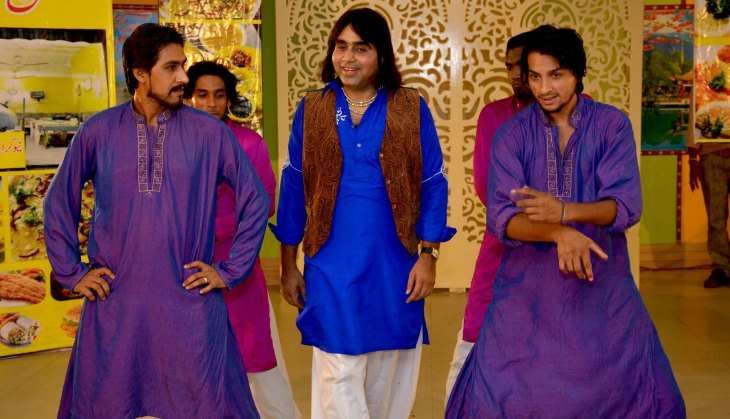 Waseem Hassan Sheikh is no stranger to stardom. This Pakistani copywriter and producer's expertise lies in making adverts so catchy, you'll never be able to unsee or unhear them.
His ads, which play on Pakistan's local cable TVs, have now picked up steam on social media thanks to Waseem's Facebook page. Ads so popular, you'll wonder how you'd never heard his name before.
Dressed in flashy clothes, with sick SRK-esque moves, Waseem is seen dancing to a parody of Mehendi Laga ke Rakhna from Yash Raj Films, Dilwale Dulhaniya Le Jayenge.
Since the advert is for KCKH Restaurant, it isn't a blushing bride Waseem is wooing. This is a love song for food. Haleem, kebabs, naan - food rhymes that sneak into your head, created a space for themselves and stay there.
Going by how much slay there is in this video, it is little wonder that its craze is catching on: