The Democrats Presidential nominee, Hillary Clinton has been reimagined in this colouring book by SheKnowsMedia. Titled 'Hillary Clinton Coloring Book' so as to not confuse anybody, the book follows a colouring book on Ruth Bader Ginsberg, the no-filter Associate Justice of the Supreme Court of the United States.
Are you with Hillary yet? You will be once you lay your hands on a copy of this colouring book. Re-imagined as the Mother of Dragons, the formidable Khaleesi from HBO's Game of Thrones, as an astronaut and a whole lot more, the book has given her a different career to ace in every page.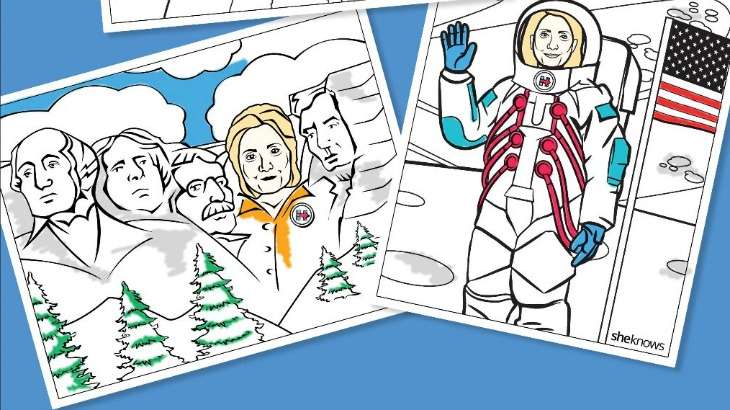 She's even shown on Mount Rushmore as one of the founding fathers, and as Atlas - carrying the burden of the world on her shoulders.
If this isn't showing faith in your leader, I don't know what is. Not sure about Earth or space, but Hillary's definitely captured somebody's heart and mind at SheKnowsMedia.
--
Edited by Aishwarya Yerra