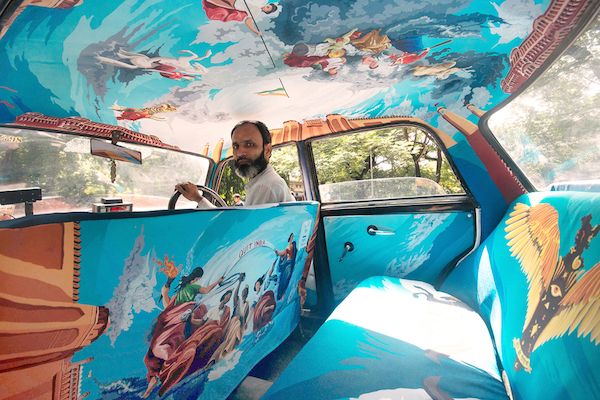 Taxis and autos in India have been in the news for negative reasons far too long. Yes, we do get irritated with the nagging and the haggling, but we also have our share of fun. Also, there are some true gems in the thousands of black and yellow taxis and auto-rickshaw plying on India's roads.
Kolkata's green-cab with a grass-roof
Dhananjay Chakraborty, an Ambassador-taxi driver in Kolkata, wants to encourage people to be more environmentally conscious. For this, he has made his own taxi an example.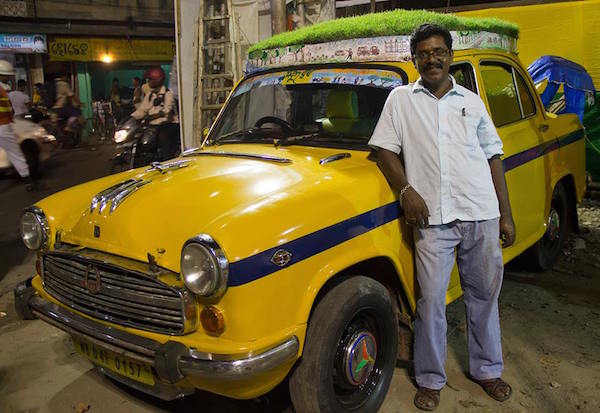 He has planted a bed of grass on the roof and a line of sapling inside his taxi. This keeps the non AC taxi cooler and makes it a striking feature. He hands out pamphlets about environment conservation to his passengers and anyone curious to strike up conversation.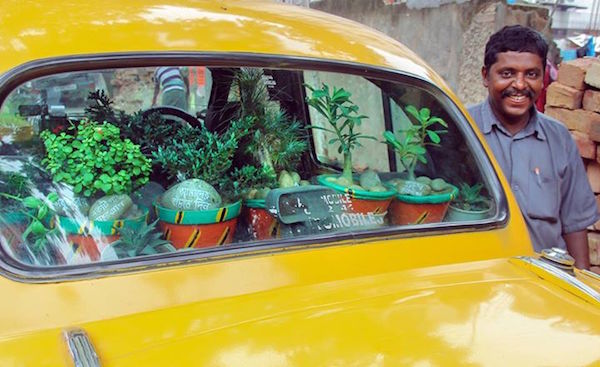 "I have decided to spread the message that trees must be planted and cared for. Wherever I travel in the city, I ask my passengers to do so," Telegraph India quoted him as saying.
Taxi Fabric's 'Hundred Years of Revolution'
Even though every taxi designed by Taxi Fabric (TF) is breathtaking, their most recent taxi design truly stands out the most.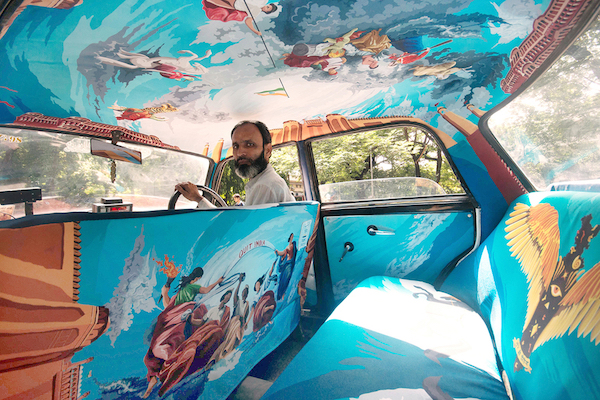 Kunel Gaur's design Hundred Years of Revolution is inspired by a century of struggle by young India desperate for freedom.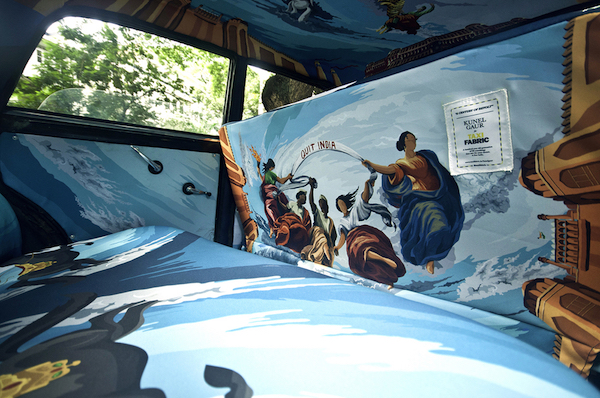 TF is a project based in Mumbai that wants to bring a healthy dose of 'good design' to a "canvas that moves, touching each and every person".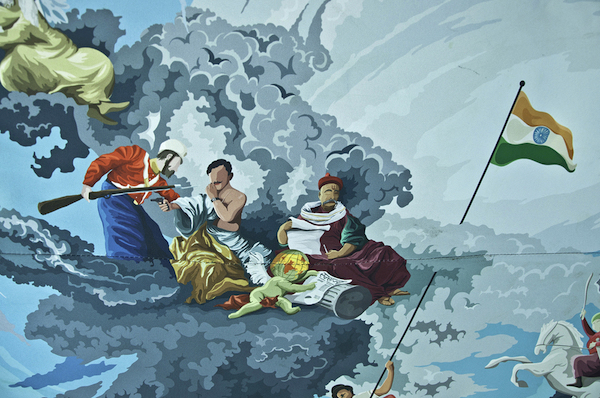 By collaborating with young designers and Mumbai black-and-yellow taxi drivers, they are reinventing taxis across the city.
WiFi enabled shared auto-rickshaw in Chennai
G Annadurai, an auto rickshaw driver in Chennai, seriously pimped up his ride by including a news and magazine rack, free WiFi, TV, mobile phone charger and a tablet. He also provides his customers mobile and DTH recharge service.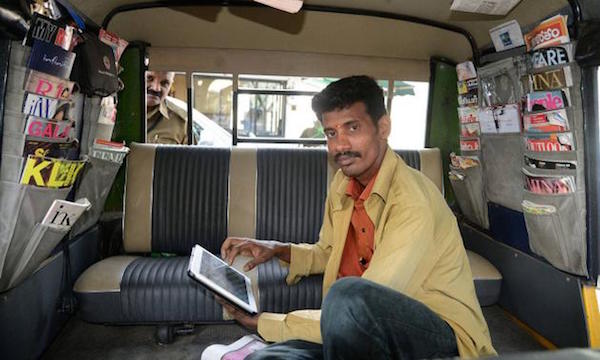 Most of his customers travel to work in one of Chennai's many IT parks. So internet access comes in handy. "It takes about half an hour to cover the distance between Thiruvanmiyur and Sholinganallur. Why waste that time?"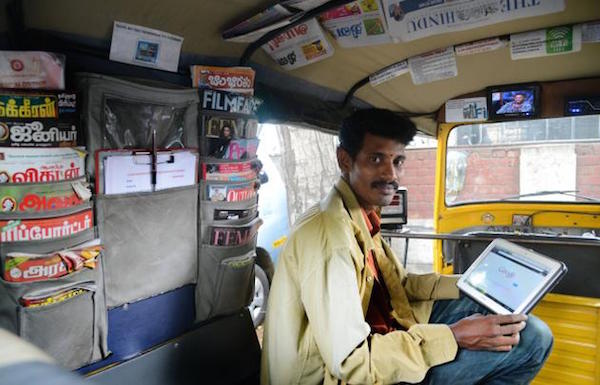 Even though he spends close to Rs 5,000 on upkeep, Annadurai takes home a profit of Rs 1,000 a day. "What gives me pleasure is that people remember me and are grateful for the service I offer," he told the Times of India.
Mumbai's philanthropic 'Munna-bhai' auto
Sanjay Dutt fan Sandeep Bacche's auto rickshaw in Bandra has WiFi, a PCO, mobile recharge service, magazine rack, LCD, and a one of its kind donation box. With all the luxuries in his auto, he wants to give private tourist buses a run for their money.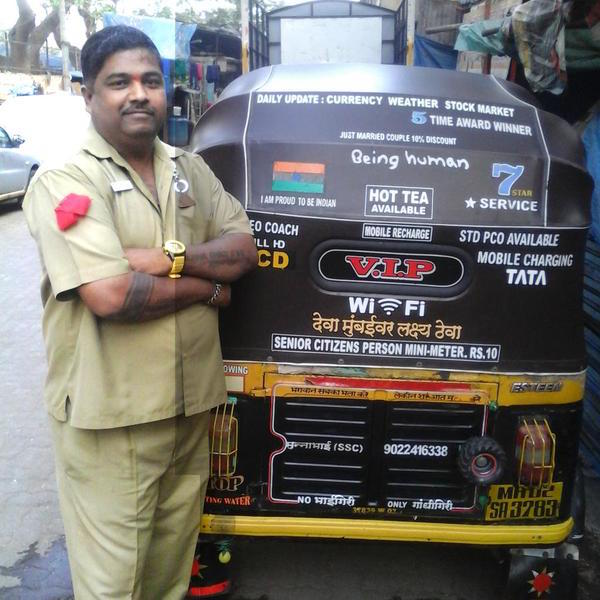 The hardships he faced in his personal life, especially the struggle to save his mother from cancer, inspired him to help others. He donates Rs 2 from every auto-ride, gives 25 per cent discount to the physically challenged, and a Rs 50 discount to the visually impaired.
The donations he collects go to the Tata Memorial Hospital and Mount Mary Church in Mumbai. He has spoken on various platforms and has received a couple of awards for his contribution. His encouraging zeal and Mumbiakar tashaan is truly inspiring.
'Backwards champion' taxi from Bhatinda, Punjab
Back in 2003, when Harpreet Dev's fiat taxi got stuck in a reverse gear he didn't let his business suffer. Instead, he kept driving in reverse.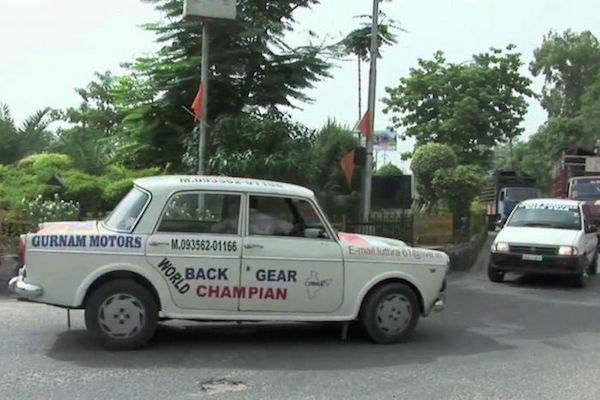 Soon enough, he saved enough money to fix his car, but decided to keep going in the same fashion. He modified his car and got three additional reverse gears, allowing him to go upto 50 kmph.
He even fitted a siren in his car to alert other drivers and pedestrians on the road. Harpreet has special permission from the local administration to drive in reverse. He has been a hero in the area since the time he drove to Pakistan, in reverse, to spread the message of solidarity.