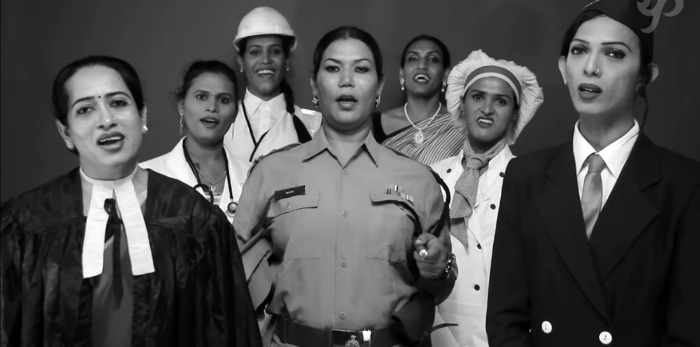 The Supreme Court's April 2014 judgement has given the under-represented T of the LGBT much to cheer about.
After all, it has taken us only 69 years of independence to give a vast number of Indians recognition as, well, people. They are now legally the (invisible) third gender.
They can now pick any career they wish to on paper, but can they work in offices as yet? Before you nod your head, do think about your last interaction with a transgender at work. As a society, we've never treated them right have we?
This is why this poignant rendition of
Jana Gana Mana
by a group of 7 transgenders requires our attention.
Bhartiya Hum Bhi Hai
is not just another version of our national anthem, it is also a cry for help and attention. Because lord knows we've kept them in the fringes of society long enough.
Uploaded on YouTube by Yatharna Pictures, the video has over 1.3 lakh views till date. While the video is over two months old, it has only now started garnering interest on social media.
Watch the video here: