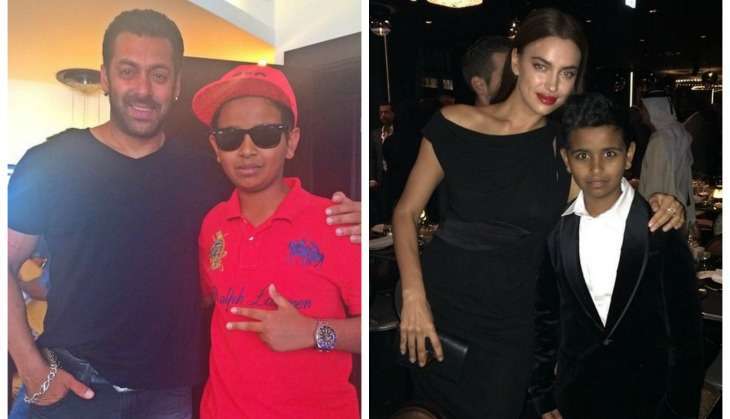 Rashed Saif Belhasa, who will also answer to Money Kicks, is no ordinary mortal, let alone a mango teenager. This 14-year-old reportedly co-runs a fashion line after school hours, owns pet tiger cubs and adult wild cats, along with chimpanzees and who knows what else in the huge mansion he calls his 'farm'. In case that hasn't unhinged your jaw, he owns 70 pairs of Air Jordans, a number higher than the total number of shoes most humans own in a lifetime.
That description's obviously enough to tell you where he lives, but for the slow-starters of the world, here's a hint: Dubai.
The son of real estate and construction magnate Saif Ahmed Belhasa, Rashed's Instagram feed looks like what we imagine a magazine spread would resemble if the same person posed in every photo with celebrities from all over the world.
He's met Lionel Messi, Jackie Chan, Nicky Minaj, Salman Khan, Shah Rukh Khan, Khloe Kardashian, Wiz Khalifa, Cristiano Ronaldo, Paris Hilton, Irina Shayak and way too many other celebrities whose names sound like an A-list party's guest list.
This 'sneaker head' also runs a fairly popular YouTube channel where he shares mostly vlogs about the latest additions to his massive shoe collection, gently sprinkled with videos of him playing with tiger cubs, exclusive tours of his 'farm', name dropping with the gusto that only a human in the times of social media is capable of.
Jealous? Go get an ice cream. We've heard it helps.
--
Edited by Abha Srivastava