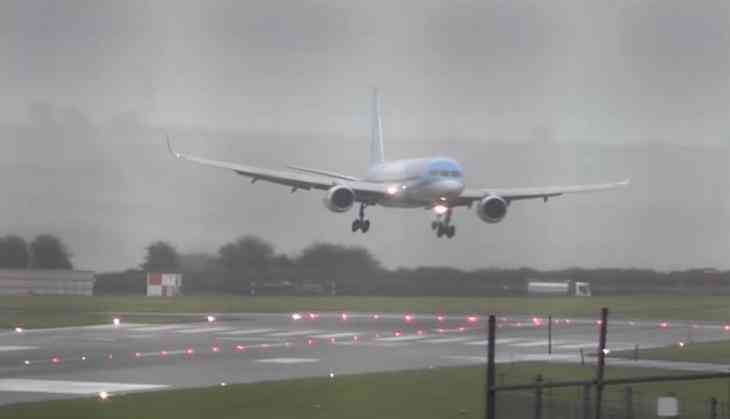 In a terrifying moment, a pilot dared to land the plane sideways keeping several people's life on risk. The pilot managed to land the plane at Bristol Airport in the UK during a deadly Storm Callum. The incident was caught on camera and later went viral on social media.
In a move to land the plane safely during the storm, the pilot managed to land sideways on the runway. The plane landed safely. The incident took place on October 12, according to the Mirror. The video on the internet shows the TUI Airways plane being swept from side-to-side by the powerful 40-knot crosswinds before landing.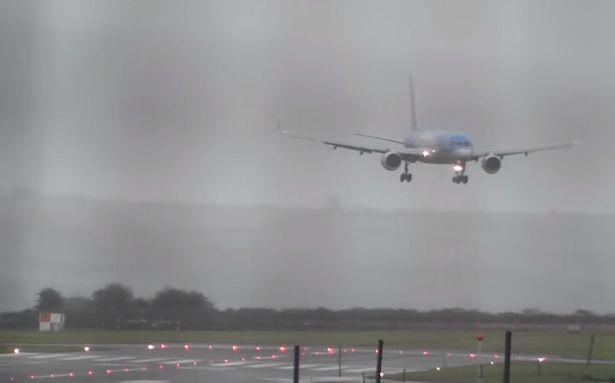 "Aircraft need to compensate for the crosswind otherwise they will be blown off course, they do this by pointing their nose into the direction the wind is coming from, demonstrated perfectly by this crew," explained a YouTube who goes by the name MrAviationGuy, according to The Sun.
The pilot has earned a lot of praise on social media, with many calling the landing 'incredible' and 'perfect'.
Watch video:
Also read: OMG! Is it neck or back? Have you seen this confusing image on Twitter that has left many scratching their heads?