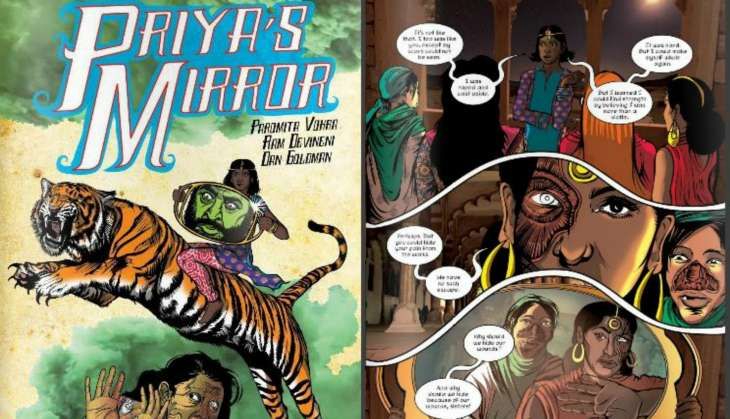 Thanks to the hugely successful Priya's Shakti - the first book of this comic book series whose protagonist is a rape survivor - Priya's Mirror releases amidst widespread enthusiasm.
The idea of the comic book was triggered by the brutal gang-rape of Nirbhaya in Delhi two years ago.
Priya's Shakti starred a young survivor who rides a lion and helps and avenges other women from oppression, molestation, sexual harassment and violence. Priya's Mirror is a continuation of the same back-story but this time round, she has help in the form of her co-companions who are inspired by real life heroes from all over the world.
The story has been written by Paromita Vohra, Ram Devineni and the artwork has been created by Dan Goldman. Backed by the World Bank, Priya's Mirror is also releasing in movie form and will be premiering at the New York Film Festival in October, 2016.
Check out the trailer here: