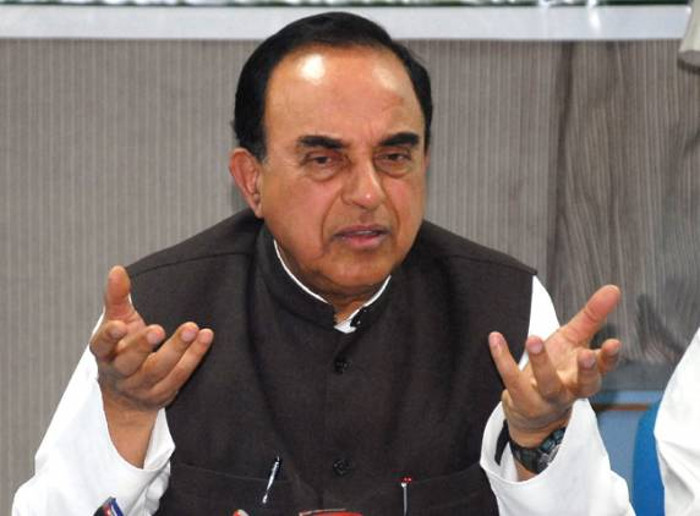 Subramanian Swamy. A name that inspires hundreds to close their social media feeds and get back to work daily. A name that you can count on to provide nonsensical amusement at the drop of a tweet.
And a name that from this day forward will give every shayar worth his salt, a case of recurrent nightmares.
The former Union minister, who holds a PH.D in Economics, is a closet poet. The ongoing fight between Swamy and Delhi Chief Minister Arvind Kejriwal in the backdrop of corruption charges against the latter, has now taken a strange turn.
It has reduced the good doctor to spouting terrible shayari.
On 28 January, Swamy tweeted, 'AAP is a party of paap and the people of India will soon give them shraap. Then they will go to their baap.'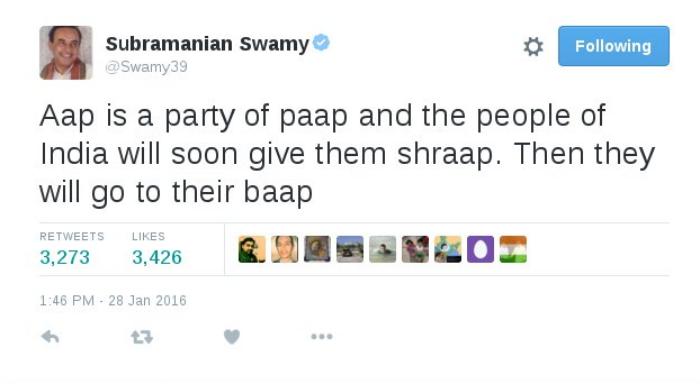 Loosely translated, the 'rhyme' claims that the Aam Admi Party is corrupted and predicts that the country will soon stop showering them with praise. But here's what we don't understand. Who is the daddy in this scenario? Anyone?
This is hardly the first time that Swamy has attacked AAP or Kejriwal. Lately, Swamy's Twitter and Facebook feeds read somewhat like that of an angry ex lashing out a former flame.
January 28, 2016
If 420 Md Bin Tughlak will not pay MCD salaries and wages then Namo should declare President's Rule equivalent in Delhi

- Subramanian Swamy (@Swamy39) January 28, 2016
Why did Shri 420 meet recently five Wahabi extremists Mullahs secretly and to what purpose? Any ISIS types?

- Subramanian Swamy (@Swamy39) January 26, 2016
Is it possible to assassinate a person with bottle of ink? That means my fountain pen can be a. ICBM!! Thoughts of modern Md Bin Tughlak

- Subramanian Swamy (@Swamy39) January 18, 2016