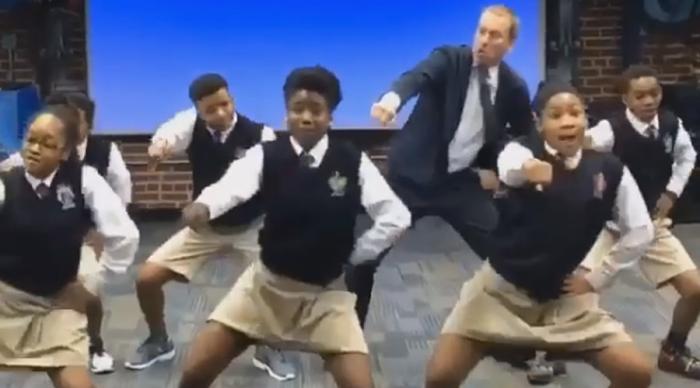 Ron Clark, a teacher from Atlanta, is giving humans everywhere heartburn after a video of him dancing with his students goes viral. The #DoItLikeMeChallenge seems to have found its winner.
How do you top this much swag?
The clip starring five students dancing with Ron Clark barely lasts 30 seconds, who runs his own academy and encourages unorthodox ways of learning.
Ron who has earlier appeared on Oprah and even made a short film on his life starring Matthew Perry of FRIENDS fame, sames to have his social media game on point.
People just cannot stop talking about him, his academy and his footloose students.
Watch: