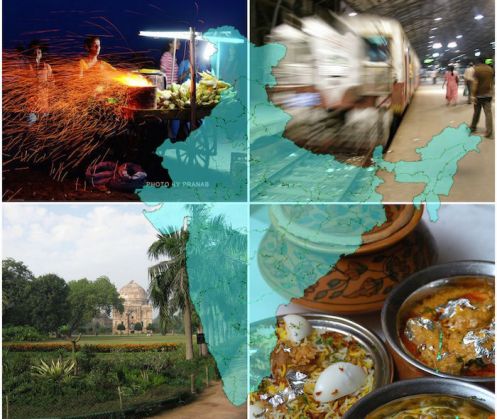 If we could get the best from each Indian city at one place, wouldn't it be a dream come true? So, to make an ideal and quintessential Indian city, here's what you'll need:-
Food from Hyderabad
From biryani to kebabs to sweets, Hyderabad has everything to offer. With an increasing number of MNCs moving base to the city, a large selection from international cuisines has also made its way.
Greenery from Delhi
Our capital city, among other things, is the country's greenest. It has large tracts of forest cover - which has doubled in the last decade - and the world's second largest variety of birds.
Parties from Panaji
A video posted by nupurnagpal (@nupurnagpal) on Dec 28, 2014 at 10:23am PST
Goa's capital Panaji has been hipsters' favourite destination since the '60s. Known for its tourist-friendly and laid-back attitude, Goa has our favourite clubs, beaches, and alcohol prices.
Public transport from Mumbai
Mumbai has India's most extensive and efficient public transport system. The Mumbai Local alone ferries around 7.5 million people daily. Apart from that, the city has a very professional lot of taxi and auto drivers, a metro-line, and a monorail.
Colleges from Pune