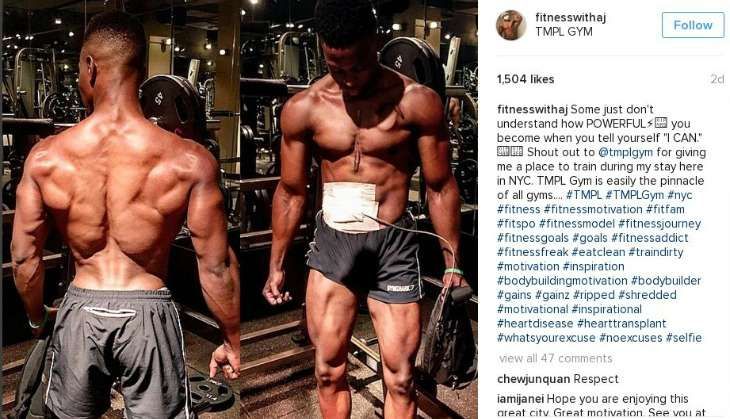 Too lazy to exercise? Do you look for excuses the minute someone talks about the gym, or yoga or anything else that involves physical movement?
Meet Instagram model, Andrew Jones. He survives on a battery-run heart and is a fitness model to boot. From Connecticut, USA, Jones explains the struggle: "I always have to have batteries charging... I'm pretty much the best looking zombie you'll ever see. At night, when I'm going to bed, I'll plug my phone in, and then I'll plug myself in."
Diagnosed with hypertrophic cardiomyopathy, which thickens heart muscle, and requires a heart transplant, while waiting for a donor, Jones was hooked to a mechanical pump to keep the blood going strong.
This is why his 'heart' always needs to be connected to batteries that are in turn connected to a backpack computer.
Think Jones gave up modelling or his fitness regime? A big ripped no to that. Jones now runs popular Instagram and YouTube accounts, through which he shares fitness videos.
If this doesn't make you drop down for a few push ups, nothing will.
--
Edited by Abha Srivastava