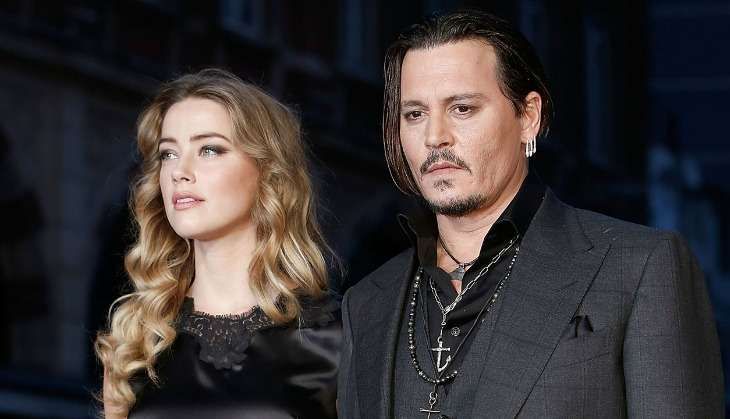 Alleged wife-beater and known human spitball, Johnny Depp has reportedly been cast in the prequel of the upcoming Harry Potter spin-off series, Fantastic Beasts and Where to Find Them.
The series will be directed by David Yates, and marks the screenplay writing debut of JK Rowling. It's based on Rowling's book of the same name, which follows the adventures of Newt Scamander.
Angry whiplash has followed this disclosure that Depp has a cameo in the upcoming film. Fans are livid that the 53-year-old, who was caught in a nasty domestic violence case with ex-wife Amber Heard, has been given a role in a franchise that stands for love, hope, friendship and family.
Fantastic Beasts and Where to Find Them is set to release on 18 November and stars Eddie Redmayne as the main lead along with Katherine Waterston, Alison Sudol and Dan Fogler.
Depp is reportedly portraying Gellert Grindelwald, the dark wizard who was tamed by former BFF Dumbledore after an epic battle. While the role seems apt for the former A-lister, Potterheads are not likely to back down from this fight.
Johnny Depp and Chris brown are smashing their careers like they never abused women - and we're all staying quiet like that's fine. It isn't

— Sam 💋 (@Little_Fickle) November 2, 2016
Me: *Is looking forward to seeing Fantastic Beasts and Where to Find Them*
Warner Bros: We're casting Johnny Depp!!!!
Me: pic.twitter.com/QWtp9yFq1H

— Tessa Kennedy (@T_Kennedy9) November 2, 2016
remember when megan fox didn't like michael bay so her career got ruined, and johnny depp abused his wife so got a huge 5 film franchise?

— Anna Menta (@annalikestweets) November 2, 2016
I'm livid about the Johnny Depp casting. It's revealed that you attacked and abused your wife and then you get this? No. Absolutely not.

— Rosianna Halse Rojas (@papertimelady) November 2, 2016
Joining in on letting @jk_rowling know how disappointed I am that Johnny Depp will be appearing in the fantastic beasts series.

— Sarah Snitch (@SarahSnitch) November 2, 2016
Haven't seen a single positive tweet about Johnny Depp's casting in FANTASTIC BEASTS. This can't be the kind of PR that WB was hoping for...

— Jeff Sneider (@TheInSneider) November 2, 2016
grindelwald's an evil character but he still deserves better than johnny depp

— laur (@laurelmcbeath) November 2, 2016