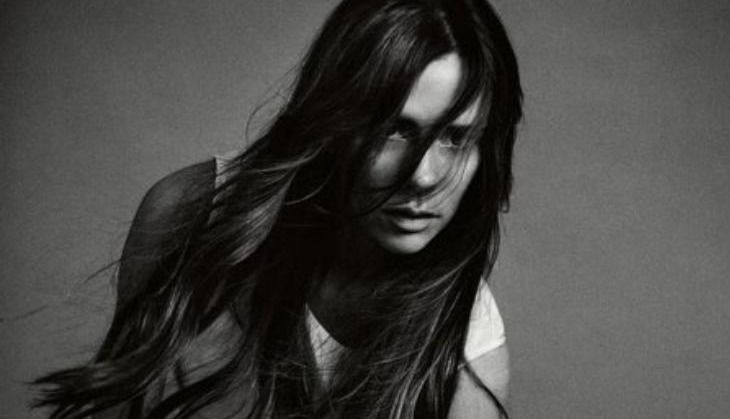 Vogue China's latest cover model is none other than Posh Spice, Victoria Beckham. The singer slash fashion designer, who has always made heads turn with her clothes, is currently giving netizens heartburn over a Photoshop attempt gone wrong. As if the trend of thigh-gaps wasn't terrible enough, the magazine went ahead and almost severed her leg from her body.
The all black-and-white shoot shows the gorgeous Victoria looking like a million bucks in a pose that has heretofore only been perfected by flamingoes. In the photo, Beckham is poised on her her toes, standing on one leg as she gazes into the depths of your eyes.
However, what's happening to the 'foundation' of that poor leg is somewhat horrifying. Photoshopping models and actresses isn't exactly news, but when in your excitement you manage to almost remove a body part, it deserves the flak it receives.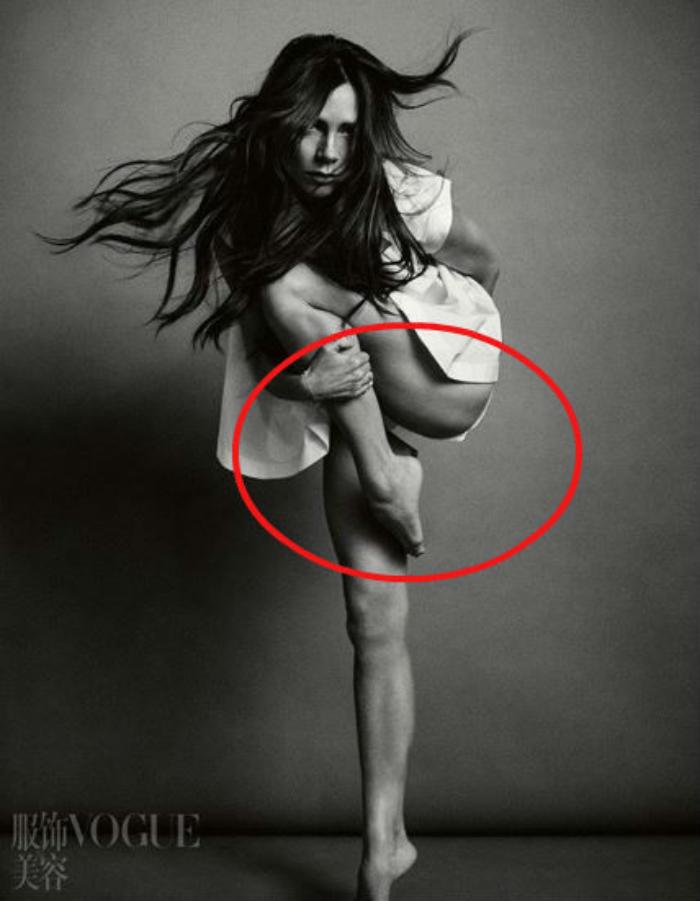 Even Victoria didn't immediately notice that a chunk of her leg is missing