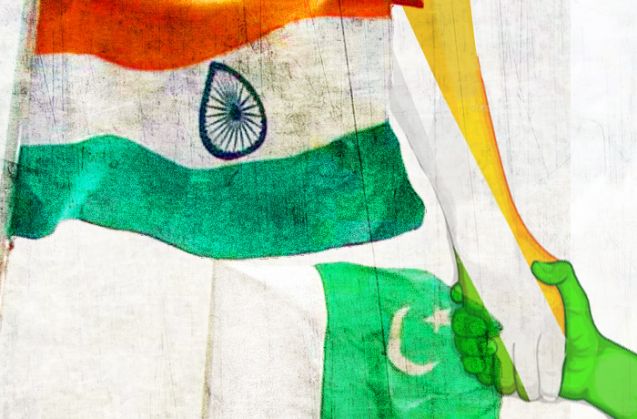 In a response to the song sung by the trio Rahul Ram, Varun Grover, writer and social-satirist Sanjay Rajoura, Pakistan has another version of 'Meri Saamne Wali Sarhad Pe' out.
The song is written by Muhammad Hassan Miraj, a Pakistani army officer and reiterates the message of peace between India and Pakistan.
Give it a listen.
Sung by Mujtaba Ali with Kamran and Ali on guitar, the video is directed by Gul Durrani.
It has been 70 years of Independence but the neighbouring country (read: India) still portrays a negative image of Pakistan in it films, the song laments. The lyrics take a jibe at politicians while making it clear that neither Bhutto nor Gandhi's, but this should be our funda -- to sit and have dialogue.
NSA talks anyone?