On a scale of One to NO, how much would you say is it necessary to shame Melania Trump, the wife of President-elect Donald J Trump, for her past as a model?
Can you blame her for plagiarising Michelle Obama's speech? Can you blame her for not asserting herself more strongly, or of being heavily influenced by what Trump thinks? Yes to that.
Also read: Melania Trump justifies RNC plagiarism. It wasn't her, it was the driver. Sorry, speechwriter
Now answer this: Will she be influencing her husband's policy-making, thereby affecting the lives of the common people? Will her nude pictures - or any bit of her past as a model - affect the American public's well being? Going by what we've seen to date, and also knowing the man-child she is married to, probably no.
Also read: America, welcome Michelle Obama... er Michelle Trump... er Melania Trump
So tell us again why when conservatives trash and slut-shame the Obamas or the Clintons, it is outrageous, but Melania's past is up for dart-boarding? And, do tell us again why dragging a woman - ANY woman - for her clothes is okay. You can't, because it isn't.
Trump's win at the recently concluded US elections and impending selection (UGH!) as the President of the United States of America by the Electoral College, has burst many bubbles, broken many hearts, destroyed many dreams. It has left both the public and the media disillusioned. But does your anger make this blatant sexism okay? For the past 48 hours, and more, these are the headlines we've been regaled with: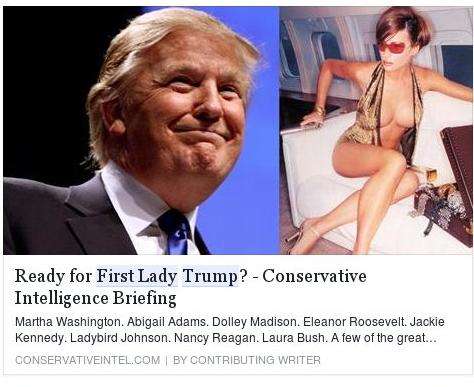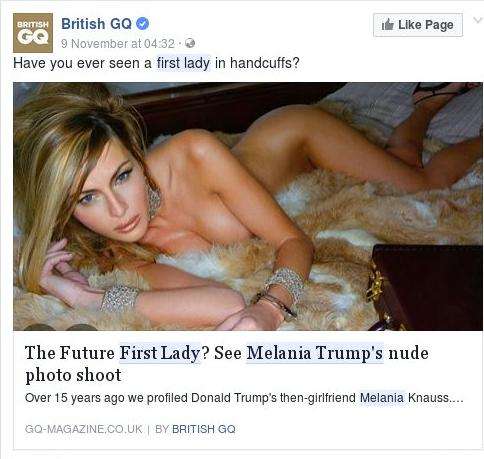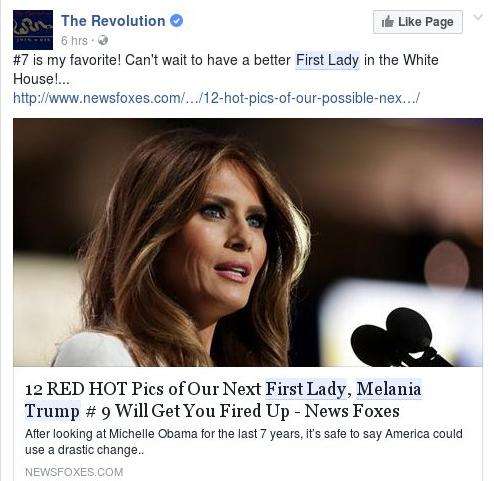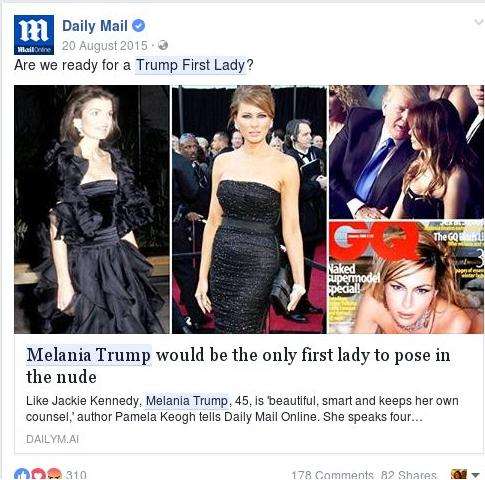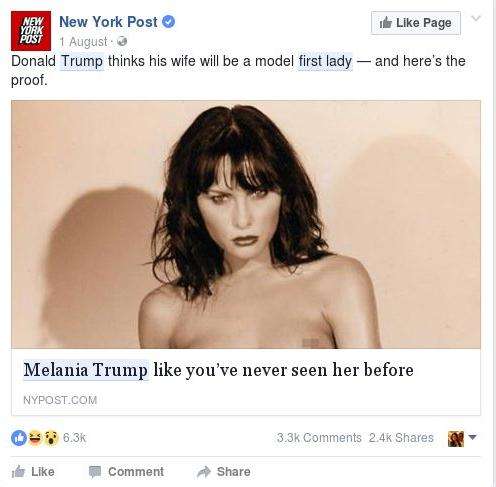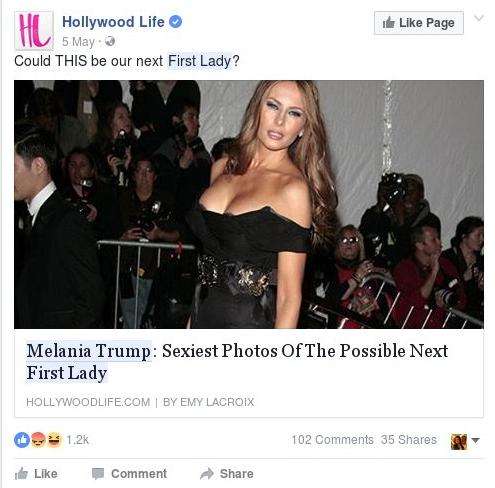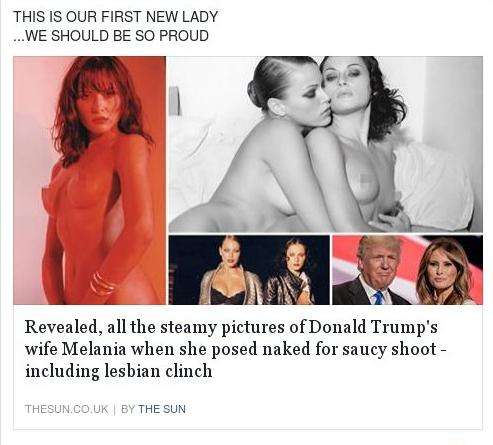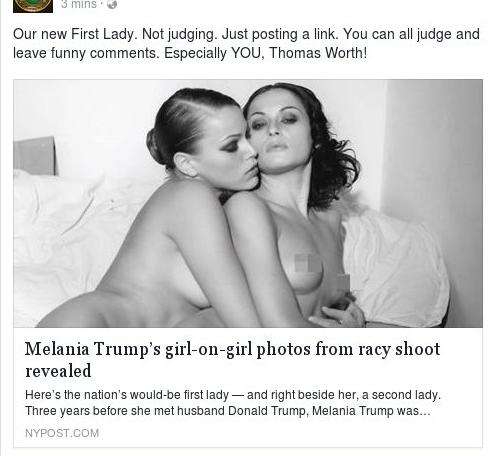 Misogyny, you should be labeled a disease.
Also read: Trump's remarks on women 'unacceptable, offensive': Melania Trump

Posting naked or semi-naked posters from Melania's modelling days with varying versions of 'the next FLOTUS', on social media accounts and news websites, sinking to the depravity of front-page sexism just to get more UVs needs to be shut down.
Also read: Twitter lashes out at The New York Post for publishing nude photos of Melania Trump

How is it that the very same people who wanted Trump because he's a 'pussy-grabber' - a molester, a sexual assaulter - are engaging in online bullying and shaming of a woman who in her past earned her living by modelling? How does that make YOU any better than those who objectify women? Aren't you?
Everybody wanted the bloodbath that was the US elections to come to an end. Nobody, however, thought that the light at the end of the tunnel could possibly be Donald Trump's bulbous orange-self.
But that is the reality we are living with because he won. Resentment is natural, but take it out on the right people for the right reasons - don't shame someone who has nothing to do with why you are in the fix that you are.