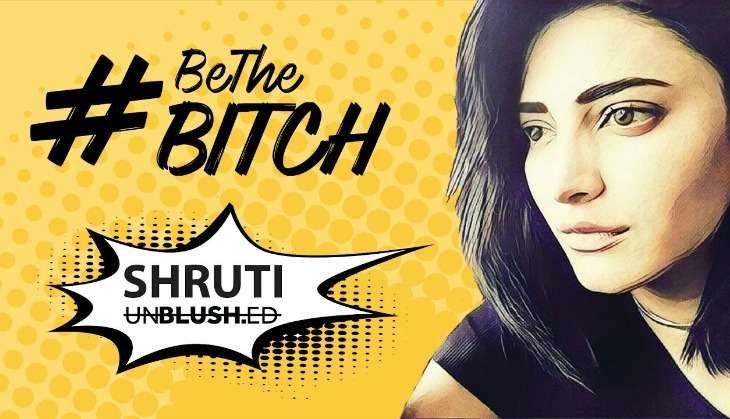 Bitch. Not something we call female dogs anymore, but women. Specifically, women who do not conform to a man's world view. Women make their way through the world by themselves. Women who have no time for the BS that is patriarchy, misogyny and sexism. Women who choose to live on their own terms.
'She broke up with me'. Wow. That bitch.
'She refused to go out on a date with me'. What a bitch.
'She doesn't care what her family wants. She only loves herself'. Ungrateful bitch.
'She doesn't know who she's annoyed.' That bitch's going to pay.
Bitch. One word, same connotation. Someone who will not cave to societal pressure.
This new video by Being Indian's channel UnBlushed stars Shruti Haasan who talks about being repeatedly called a bitch. About reclaiming the word. About refusing to cower under the implied threat, abuse, anger that loaded word reportedly contains.
Bitch, and proud.
Watch: