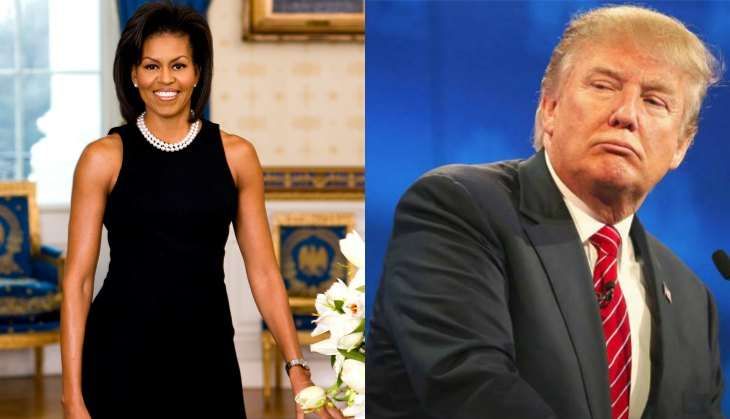 People across the world may drool over the oratory skills of the outgoing President of the United States, Barack Obama, but it is truly his wife, Michelle, who is the gifted one.
She has done it innumerable times before, and she did it yet again on Tuesday while campaigning for Hillary Clinton in Charlotte, North Carolina.
After the pretty disastrous and largely nonsensical (at Trump's end, at least) first Presidential Debate, human cheeto Donald J Trump blamed everything that went wrong for him on his microphone.
Apparently, it was his microphone that had been sniffing. And also his microphone that was interrupting Hillary nonstop, and it was his microphone that boasted about evading taxes and also his pesky little microphone that had little to offer by way of a concrete plan for the country if made POTUS.
While speaking about the debate, and without once naming Trump, Michelle Obama pointed out that a leader of a country should take responsibility for their actions or mistakes, own up to them and move ahead after learning their lesson. And all she had to do to make the voting public's choice clear - was to tap the microphone.
Why is this woman not running for POTUS, y'all?
Tapping microphone, @FLOTUS says @HillaryClinton "doesn't cry foul" at adversity: https://t.co/EOqEDoIlLM https://t.co/0kdSbRkcxN

— ABC News Politics (@ABCPolitics) October 4, 2016