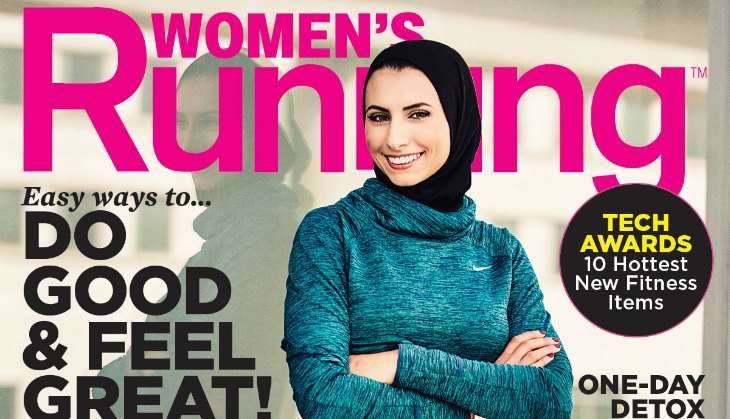 Women's Running - a fitness magazine catering to women has marathoner Rahaf Khatib as its cover girl. Why is this significant? Because not only is Khatib a badass athlete and a badass mom - she is also a badass six-time 'hijabi marathoner'.
If you have five minutes to spare for pictures that will inspire you into becoming fitter, you might want to check out her Instagram handle, @runlikeahijabi.
The October issue of Women's Running is also iconic as this is the first time a women in a hijab has ever graced the cover of a fitness magazine in the US. And what with Trump leading the country to mass Islamophobia, this is a major step towards inclusion, we'd say.
Originally from Syria and currently settled in Michigan, Khatib explains how she feels about being on the cover of Women's Running: "For this stay-at-home mom of three, and an average (but persistent!) runner with goals, it means the world to me. It's something I can show to my kids in the future, my community and most importantly my parents. It means that my sweat, tears and training are worth it."