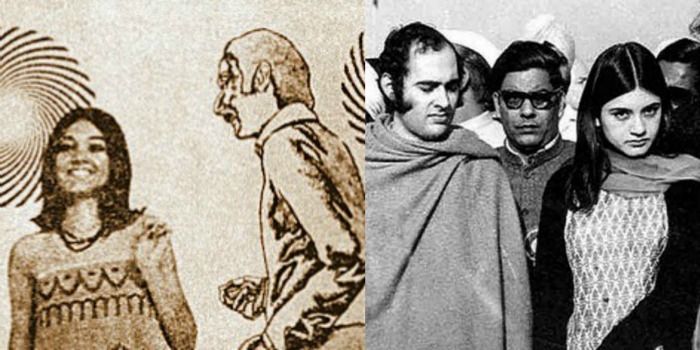 Back in 1973, Maneka Anand's DCM ads were the talk of the town. Young, photogenic and very beautiful, Maneka was the perfect model. But that wasn't why she was being discussed in hushed tones.
In a conservative Indian society, when modeling wasn't even considered an appropriate career, she was on billboards across the Delhi in a towel. Long before she became Sanjay Gandhi's wife, or an animal rights activist, or the Union Minister for Women and Child Development for the Modi government, Maneka Gandhi was the poster girl for DCM towels.
Her modeling career was cut short prior to her engagement to Sanjay, and all traces of the pre-existing DCM ads disappeared 'magically'. Post-marriage, Maneka not only changed her name (Menaka to Maneka), she also left the public eye, showing up for photo-ops only with her family. So catch a glimpse of this rare ad now folks. Before it disappears again or in all likelihood, gets banned.