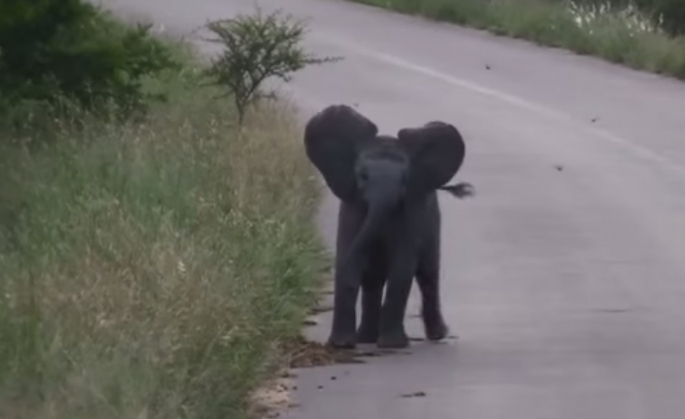 His ears are prancing with joy *win*
Meanwhile, here are some facts about elephants you probably didn't know:-
1. The elephant's trunk contains around 100,000 different muscles, and is used for smelling, breathing, trumpeting, drinking, caressing, carrying, and grabbing objects
2. Elephants can use their ears to control their body temperature. As they flap their ears, blood circulates through their veins and then returns to the head and body about 9 degrees cooler. Ears are also used to signal alarm or anger when they are brought forward and fully extended.
3. Apart from primates, elephants are the only land mammals capable of imitating sounds. They are known to chirp, hum, croak, purr, and whistle. One elephant also learned to imitate traffic noise.
4. Elephants can 'smell' water from 11 miles (17 kilometres) away.
5. About 100 elephants are being killed everyday for their ivory. Learn more about elephant conservation with the Elephant Earth Initiative.