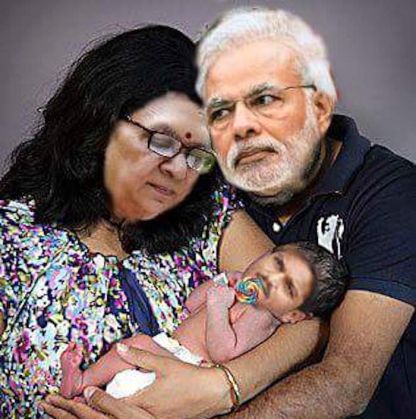 As a comment on the Patel agitation for OBC status, ex-IPS officer Sanjeev Bhatt shared this photo on Facebook on 6 October.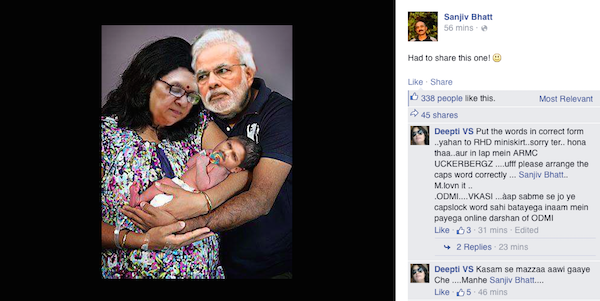 The photoshopped image shows Prime Minister Narendra Modi and Gujarat Chief Minister Anandiben Patel standing together while holding a baby Hardik Patel.
In April 2011, Bhatt filed an affidavit in the Supreme Court alleging that then Gujarat Chief Minister Narendra Modi had told police officials to 'let Hindus vent their anger' during the 2002 Gujarat riots.
Bhatt was suspended from service in 2011 and later sacked by the Gujarat government in 2015. The reason for his dismissal was an extramarital affair alleged on the basis of an anonymous sex tape.