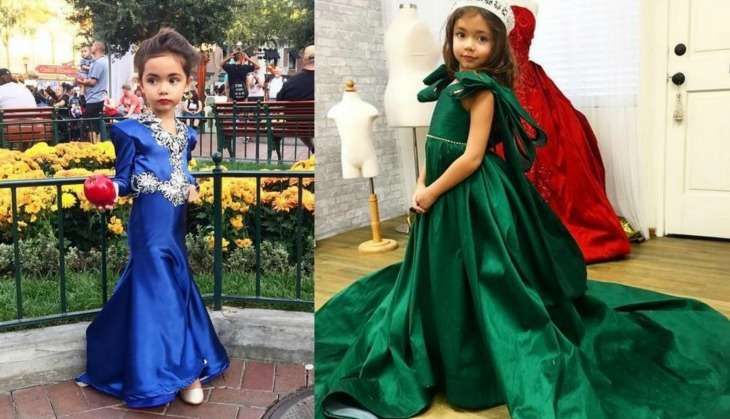 Nephi Garcia is no ordinary daddy. The California-based fashion designer has found his calling in princess gowns for kids, grown ups and brides, and the internet is in love with him.
The inspiration to focus his career solely on Disney-style gown came to the 32-year-old post a family trip to Disney World. His daughter Lili demanded a costume and the dutiful father homespun a gorgeous gown in return. A hit with his daughter, the gown kicked off what has turned out to be a fairly successful business.
Nephi even designs for brides who want to look like princesses and girls who want to look to look like famous cartoon characters. The designs aren't just limited to Disney or princess gowns however, a look through his Instagram page reveals Peter Pan to Wonderland's most famous name, Alice. Check out his fabulous gowns here and on his website.