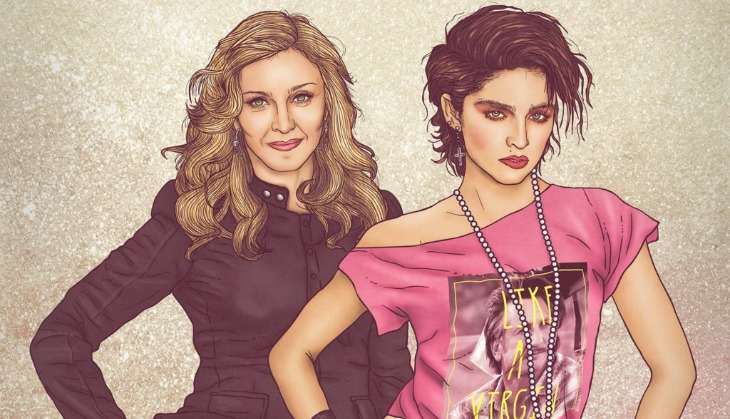 For the longest time, humans everywhere have suspected that Cher is immortal. Or at least does not age like common mortals do. Artist, illustrator and graphic designer Fulvio Obregon's latest project just about proves that theory.
It also proves that the internet is a treasure trove full of artists who can literally blow your mind. All right. Maybe not literally, but you get the gist.
Fulvio's flashback / blast from the past / then and now illustrations starring pop icon Madonna, Elizabeth Taylor, Drew Barrymore, Dolly Parton and many, many more. He had earlier created a series where he paid homage to male celebrities and their younger selves.
Want a blast from the past? We've got you covered.