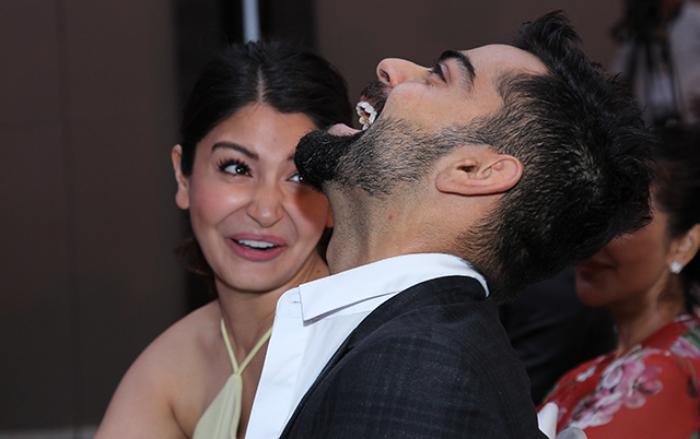 Irony just died. In a move that's guaranteed to instantly kill grey cells when one comes in contact with it, English daily DNA first tried to troll ex-flames Anushka Sharma and Virat Kohli, and then unwittingly trolled itself.
Making an epic case in favour of well-trained social media specialists, DNA sent out a distasteful, condescending and misogynistic tweet following India's win against Australia in last night's World T20 match. Virat's unbridled knock helped India hop, skip, and jump over to the semis, and as expected, social media had a meltdown. But while trolls trolled because that's what trolls do, DNA's WhatsApp-forward-level quip was completely unexpected and uncalled for.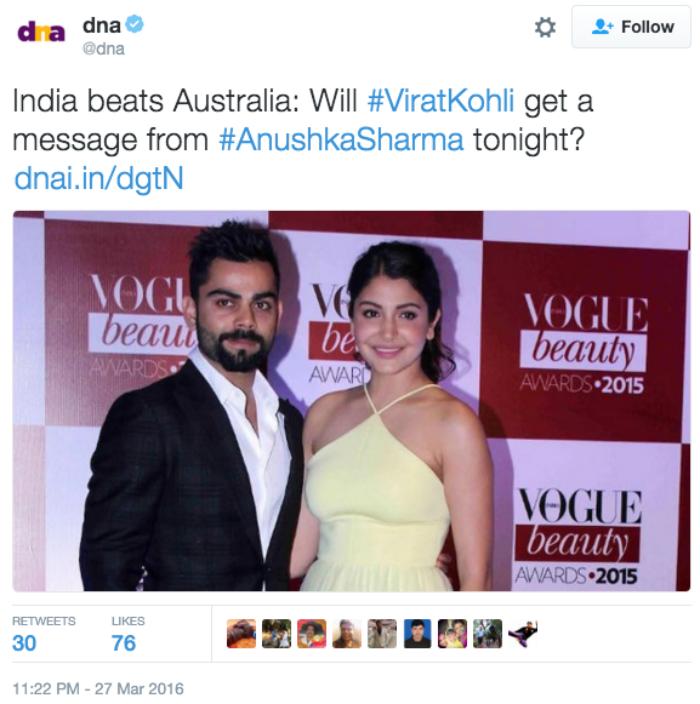 The trolling got to a level that Virat Kohli had to jump in with a post of his own, shaming those who'd assumed it is okay to abuse his ex-girlfriend and Bollywood actress Anushka over his success or failure. A move that has forever earned him our respect.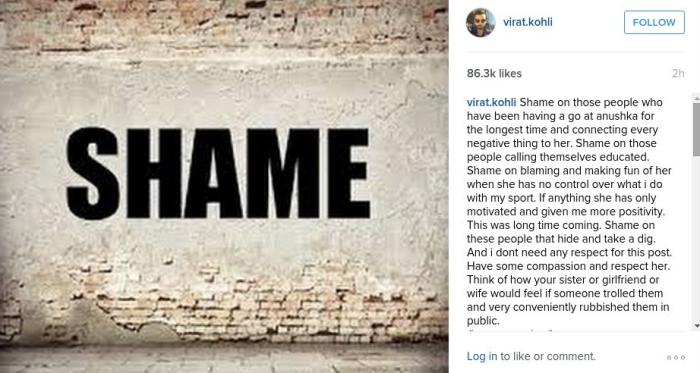 And then DNA did this.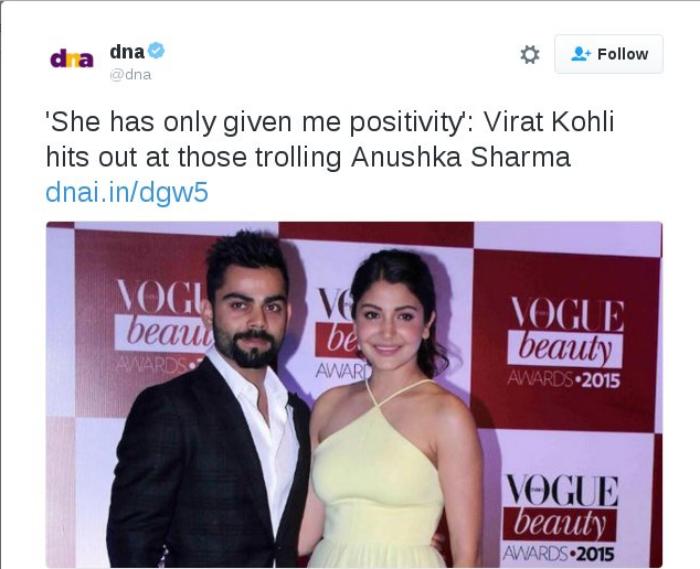 Couldn't even be bothered to use a different photograph, DNA? Wow. Laziness level = sloth ninja. Misogyny level = Donald Drumpf.
Meanwhile on Twitter:
How daft are you @dna??? https://t.co/lcuH7zHsLY

- Daniel Fernandes (@absolutelydanny) March 28, 2016
Wonder if you'd like to comment @dna ? pic.twitter.com/QWScp8ob3n

- Papa CJ (@PapaCJ) March 28, 2016
Especially the fools at @DNA... https://t.co/nhZqx5Mh9D

- MediaCrooks (@mediacrooks) March 28, 2016
Is someone at @dna filing this story: Kangana wins national award, will she get a message from Hrithik tonight?

- Ram (@ram_k27) March 28, 2016
DNA prints newspaper: Will they consider doing some journalism? https://t.co/T1Ipb4cgB4

- Papa CJ (@PapaCJ) March 27, 2016
Yes he will and that message will be "DNA walon ko koi kaam hai ke nahin ?" https://t.co/x1E6oQwIx0

- The-Lying-Lama (@KyaUkhaadLega) March 27, 2016
--
Edited by Aishwarya Yerra