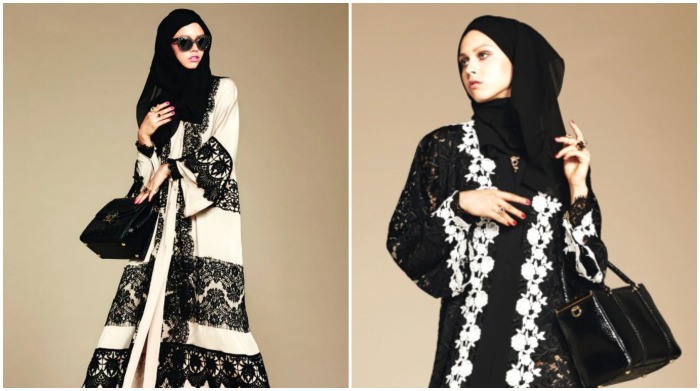 Do you associate Dolce and Gabbana with abayas and hijabs? No? Well, join the rest of the internet and be awed at the label's new abaya collection - the first Muslim community-centric initiative from the fashion label.
D&G had earlier designed collections especially tailored for China, Japan and Mexico. So what's next? Designer sarees and salwars?
Released on Tuesday, the D&G collection has become the internet's latest craze, with Domenco Dolce and Stefan Gabbana being lavished with praise from all corners. The collection has been launched in stores in London, Paris, Munich, Milan and the West Asia.
Delicate filigree work on the free-flowing long abayas and the laced hijabs are nothing if not spectacular. The running pattern on most pieces seem to be floral, with rose and daisy motifs taking centre stage.
In the age of Intolerance, rising violence and Islamophobia, Dolce and Gabbana's move could quite possibly be a game-changer. Will glamourisation of the traditional Muslim outfit help to neutralise the rising instances of people shunning women dressed in hijabs and abayas? Maybe. Maybe not. But it still counts as a move towards accepting people for who they are.
Commercially speaking, the new collection is bound to do well in the affluent West Asian countries.
Take a look at the jaw-dropping, gorgeous collection: