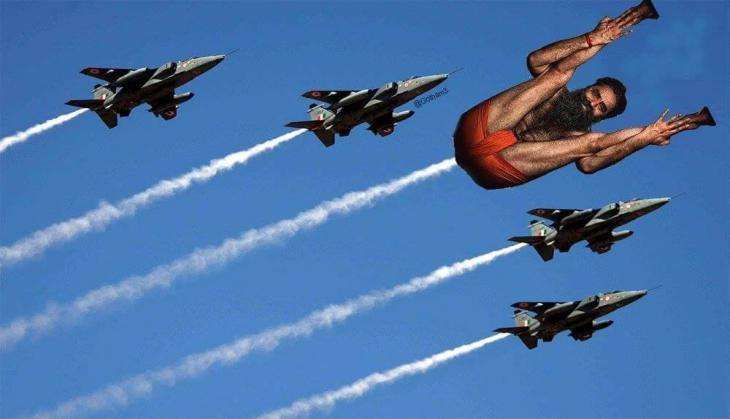 Yoga guru, entrepreneur and everyone's favourite meme fodder, Baba Ramdev, has broken the internet yet again. While his yoga prowess and his entrepreneurial skills are indeed laudable, it appears as though India - and Twitter India to be precise - cannot get enough of the saffron-clad Baba Ramdev.
The 25 July 2016 edition of India Today magazine has managed to capture everyone's attention with its cover photograph of Baba Ramdev in the Prasarita Padottanasana (wide-legged forward bend) yoga pose. "How Baba Ramdev discovered commerce and turned spirituality on its head to emerge as a political, economic and cultural superbrand," the cover reads.
The photo, which is unconventional - to say the least - has gone viral. An upside down Baba Ramdev has inspired Twitterati to create a host of memes.
If you haven't seen the India Today cover yet, then be warned that this is an image that is bound to stay with you for a long time. No matter how much you try to forget it.
Don't believe us? Here is the cover of the issue, in all its glory.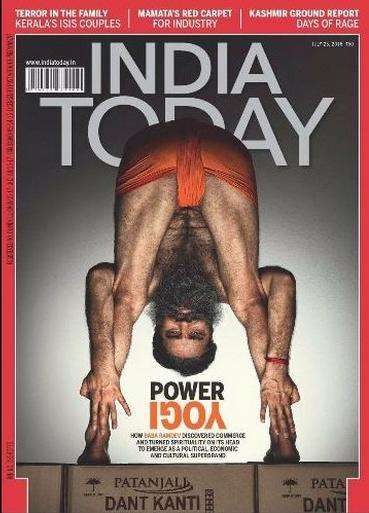 Now. Pick your jaw off the floor and take a look at our pick of the best Baba Ramdev memes from Twitter:
Baba Ramdev leading the Indian Air Force attack on terrorist hideouts in PAK😂 @khalidmfp @DonMufflerMan @ullu4all pic.twitter.com/9apfEMoCOz

— #AAPकी छोरी शर्मीली (@tamanna_khan19) July 15, 2016
Baba ramdev presents...#PRISMASAN #prisma #prismaapp #BabaRamdev pic.twitter.com/Q61aJqr9Ba

— Mahesh Surendran (@Purana_Pechkas) July 15, 2016
Its high time for UNESCO to declare Baba Ramdev as the sexiest man alive

— Kalim Ahmed (@___kalim___) July 15, 2016
Retweeted Grapevine (@thegrapevine_co):

Baba ramdev presents...Pokemonasan 󾌴󾌴󾌴#PokemonGo pic.twitter.com/Fapxvd781y https://t.co/tCGztsC2JP

— shamim ahmed (@ShamimAhmed2017) July 14, 2016
.@RealHistoryPic Lekin Baba Ramdev ka ad mein Baba Aamdev kya kar raha hai? 😂😂😂@Atheist_Krishna @coolfunnytshirt pic.twitter.com/sgjyheZho5

— Baali (@backchod_baali) July 14, 2016
Baba Ramdev Chimgadar Yoga.😂😂 pic.twitter.com/0jMVitm4pK

— Mr. Endanger (@MohsinRexman) July 14, 2016
Baba Ramdev practicing to be the goalkeeper for India in the next FIFA world cup in Russia#BabaRamdev pic.twitter.com/xo8hbEM3zg

— Vinayak Jha (@gosocial2016) July 14, 2016
Retweeted Gautam Trivedi (@Gotham3):

Baba Ramdev parachuting in Belize pic.twitter.com/iuXcD0civY https://t.co/w7FRlXxYhL

— Nitin Raut (@NitinRaut2) July 14, 2016
To those blinded, stunned, and disgusted by the Baba Ramdev India Today cover: count your blessings.

At least it wasn't Amit Shah.

— Neha Shaji (@nehrwho) July 14, 2016
Ramdev is taking over. pic.twitter.com/kPorbr2NoT

— The Indian Idiot (@charansh) July 15, 2016