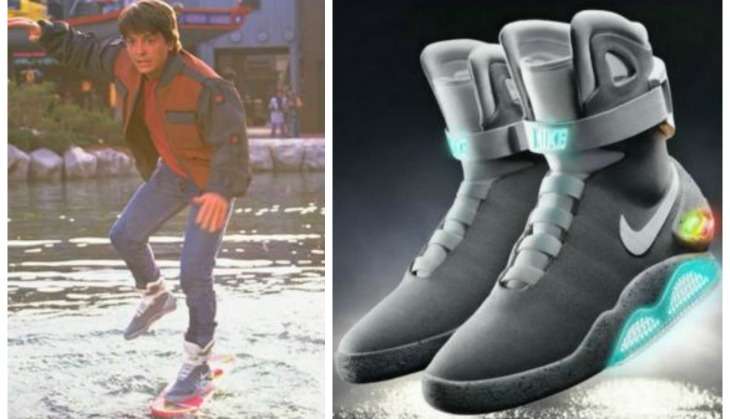 In the 1989 hit, Back to the Future II, Marty McFly had predicted he would have his own self-tying Nike shoes. And Nike it seems is nothing if not obliging.
And revealing the much-awaited Nike Mags Auto Lace through Michael J Fox on Back to the Future Day, is nothing, if not genius. In the film, Marty predicted that he would have his own self-lacing shoes by 21 October, 2015. And on that very day last year, the world was given a teaser trailer of the neon-lit pair of shoes.
Those too lazy to tie their own shoes can apply and participate in an online draw if they want a pair as the special edition Nike Air Auto Lace is not be available in stores. Designed by Tinker Hatfield, there are only 89 pairs up for grabs. Those interested will have to pay a $10 ticket to apply for the draw.
There are no restrictions on the number of tickets one can buy as all the proceeds will be going to the Micheal J Fox foundation, an organisation that's working towards finding a cure for Parkinson's.
The draw will take place between 4 October and 11 October. Ready to not lace up ever again? Apply here.