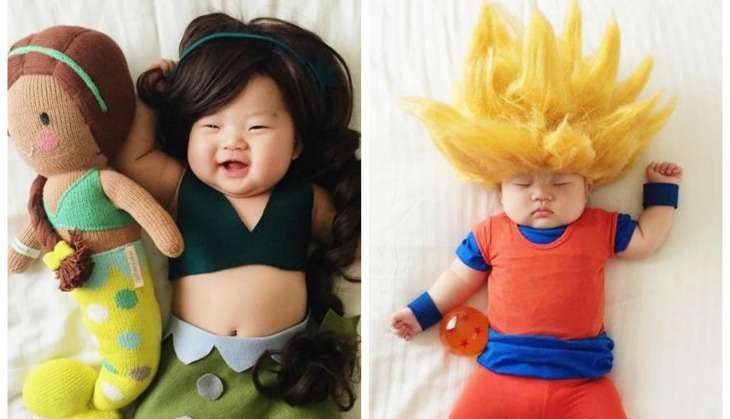 If you're on instagram and haven't yet discovered the joys of new mom and photographer Laura Izumikawa's posts yet, you're missing out on life. While you were snoozing, Laura's 4-month-old daughter, Joey Marie was becoming a star. And a rather multi-faceted one at that! You see, once Joey's asleep, she usually transforms into a different character everyday. From Beyonce to Jon Snow, from Goku to Sia, Joey seems to take cosplay and turn it into something better.
Talking to BuzzFeed about why she began dressing up her daughter while she slept, Laura said: "Joey slept so deeply so I thought it'd be fun adding little props around her just to send some hilarious pictures to our parents and friends."
These costumes are made from materials borrowed from friends. Does the baby not cry at being disturbed, you ask? Nope, says the mom. "She usually just smiles and goes right back to sleep which is kind of crazy," she replies.
What started off as a funny one-time thing has now turned into a viral sensation because how could it not? Have you even seen Joey as Sia? Life as you know it will change.
If only grown ups were half this adorable.
Also see: The internet is going bonkers over this Norwegian Navy Officer. Thor, is that you?
Quit cribbing. This inspiring fitness model functions on an artificial heart
--
Edited by Abha Srivastava