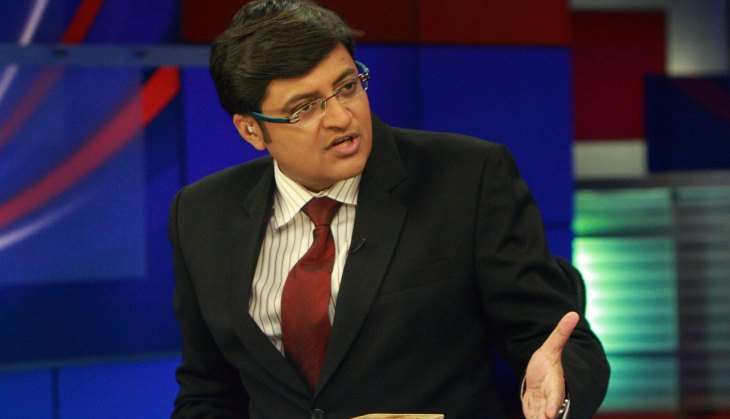 A short while ago, into the relative calm of Twitter, someone set off fireworks with the news that the leading cause of India's ear-related problems, Arnab Goswami, has quit Times Now.
As reported by The News Minute, the Editor-in-Chief and President of Times Now and Economic Times resigned from his post and is looking to start his own venture. The news has shaken the very core of Indian Twitteratis foundations because no Arnab MEANS NO JOKES MEANS NO RETWEETS MEANS NO FOLLOWERS.
Frantic at the loss, Twitter's doing what it does the best: crack jokes. Has he really quit? Will he really, truly no longer bully the guests he calls and play judge-jury-audience at the top his lungs? Is this truly happening? They want to know, and frankly, so do we.
Arnab Goswami 'resigns' from Times Now.
To start his own venture.
After being one unofficially.
He will now officially become S.C. Judge.

— Sorabh Pant (@hankypanty) November 1, 2016
Nation wants to know what #ArnabGoswami will now do-
1. Become Tata Chairman
2. Join Paki Generals
3. Go for Vipassana
4. Join Bigg Boss

— Harsh Goenka (@hvgoenka) November 1, 2016
This has to be a last minute thing because just last night I saw this ! #arnabgoswami pic.twitter.com/cOe3hnEmuG

— Atul Khatri (@one_by_two) November 1, 2016
This is actually bad news. Now, we could have Times Now, as well as Arnab's own channel! #ArnabGoswami #ArnabResigns

— Blessen Varghese (@blessenv) November 1, 2016
End of an era with Arnab quitting Times Now. I shall observe one minute noise to mark the occasion.

— Rohan (@mojorojo) November 1, 2016
Normal People: I quit.
Arnab Goswami: I QUIT. THE NATION HAS TO KNOW.

— Sahil Shah (@SahilBulla) November 1, 2016
I guess Y Security could not give Job Security.#ArnabGoswami

— Sorabh Pant (@hankypanty) November 1, 2016
Arnab Goswami resigns ??

Never ever ever never ever ever never ever ever never ever ever break news like this to me !

— Atul Khatri (@one_by_two) November 1, 2016
Arnab Goswami quits from Times Now.
The channel thus loses a lot of its value AND ALL ITS VOLUME.

— Ramesh Srivats (@rameshsrivats) November 1, 2016
Arnab Goswami resigns !

* Naheeeen !
* Breaks bangles
* Wipes sindoor off his forehead
* Blows off diya

— Atul Khatri (@one_by_two) November 1, 2016