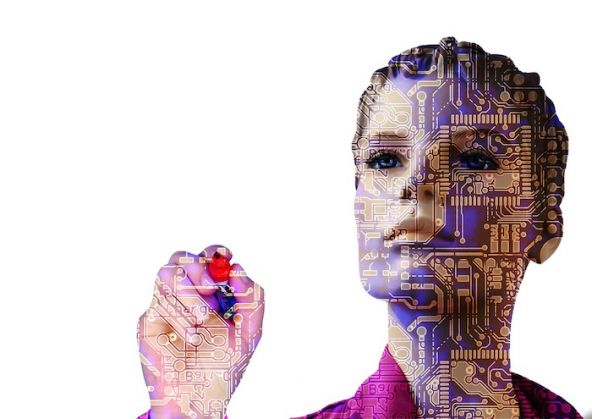 As a journalist working at his first job, I am disturbed by this news. After writing billions of articles in English last year, robots will now write news in Chinese. When your professor says 'journalism is dying', believe her.
These are not robots exactly, rather algorithms that are set to templates. They skim through vast volumes of data in seconds and pick out trends, records, and insights. Then they are put in context and chronology. The algorithms are further programmed to build a natural language structure and format this data.
Quickly reading a bunch of articles and putting the interesting bits together according to a 'style sheet' is what most online journalists do anyway. But the robots, or algorithms, do a much faster and cleaner job. In fact, articles, poems, and books written by algorithms are indistinguishable from those written by humans. If you don't believe me, you should try this New York Times quiz. And if you're a dispensable young journalist or copy-writer, you'll end up crying.
Narrative Science is a company that runs an algorithm that, "creates rich narrative content from data," as described by Forbes. "Narratives are seamlessly created from structured data sources and can be fully customised to fit a customer's voice, style and tone. Stories are created in multiple formats, including long form stories, headlines, tweets and industry reports with graphical visualisations."
Apart from Forbes, Narrative Science has more than 30 clients. Their algorithm had been initially programmed to cover baseball matches. With easy to identify records and trends, sports is a topic best covered by such algorithms. Automated Insights, another big player in the game, caters to the Associated Press, Comcast, Yahoo, Samsung and many more.
But not just news, these algorithms can write books too. The one developed by Insead Business School professor Philip Parker has written more than a million books. In 2012, Russian publishing house Astrel-SPb published a variation of Anna Karenina in the style of Haruki Murakami. Based on 17 famous novels, it took the computer 72 hours to write.
Going by this scale, Narrative Science co-founder Kris Hammond may have predicted right when he said more than 90 per cent of the news in the US would be written by computer programmes by 2027. It may not be surprising if it happens in China sooner. In India, thankfully, the only robot in my office is the coffee machine.