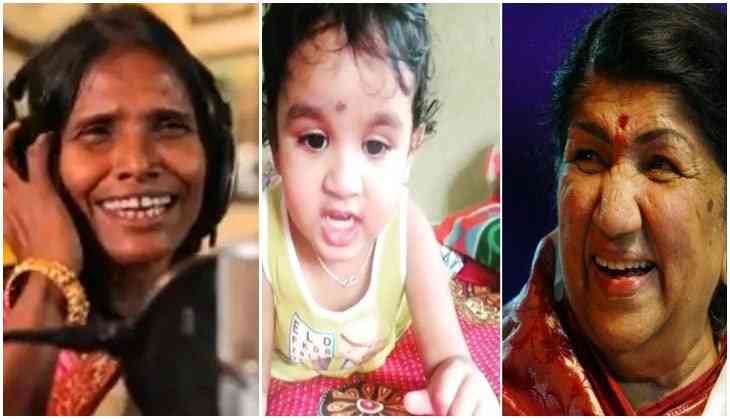 Ranu Mondal who become an Internet sensation overnight after her viral video surfaced the social media platform. In the viral video, she can be seen singing Lata Mangeshkar's song Ek pyar ka nagma hai from the film Shor. Her melodious voice brought the Internet by storm.
After Ranu Mondal, social media got its new sensation, a baby girl, who has won the hearts of netizens because of her melodious voice.
The toddler Pragya Medha can be heard singing a melodious rendition of Lata Mangeshkar. In the viral video, the munchkin perfectly singing the lyrics of the epic song Lag Ja Gale without any pause.
Don't believe us?
Check out the viral video:
Notably, this is an old video that was shared in July by Pragya's mother.
Meanwhile, the amusing video has garnered over 9k views and 2k likes on Instagram. Users can't believe that how a toddler can sing so perfectly. Many users addressed her as 'little Lataji'.
After Pragya's video singing Lata Mangeshkar's song went viral, her mother shared another video of munchkin, in which the mother and daughter can be heard singing a Bengali song Shondhye Namar Aagey from the film Bidaay Byomkesh.
The lyrics of Lag Jaa Gale was written by Raja Mehdi Ali Khan. The film starred Manoj Kumar, Sadhana, Helen and Prem Chopra.
Also Read: Netizens compare Malaika Arora with Ranu Mondal for excess makeup