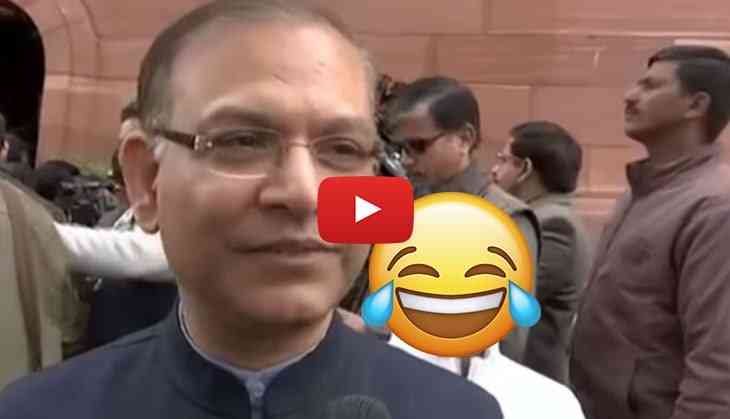 PM Modi-led government has presented the 2019 interim budget on 1st February in Parliament. After the budget announcement by interim Finance Minister Piyush Goyal, several statements have been made by the ministers from the Bhartiya Janata Party and from the oppositions.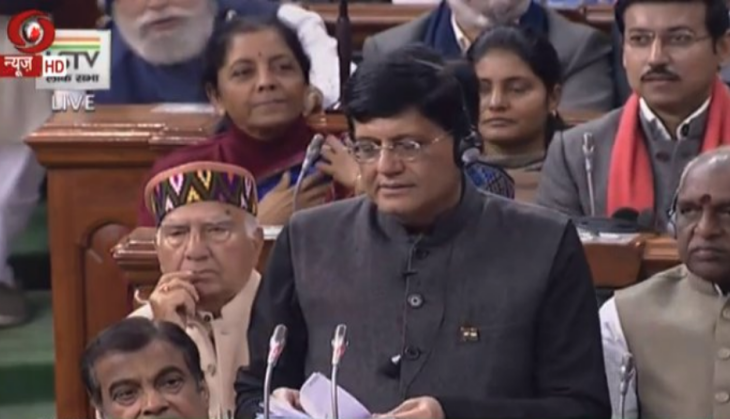 Also, social media users also got active and created several hilarious memes and jokes.
Amid all these activities, a video outside the Parliament also went viral on the social media which has given a masala to netizens.
After the budget 2019, Minister of State (MoS) for Civil Aviation, Jayant Sinha also shared his views on the budget to the reporters.
When he was speaking on budget and about the government that how the Modi government worked for the country and how the budget will benefit the common people. Amid a young girl has jumped into the matter and photobomb our minister.
She started teasing the cameraman behind the Jayant Sinha and captured in the video and making a very funny photobombing session.
In the video, a girl can be seen sticking her tongue out and teasing towards the camera.
See her viral video:
After seeing this video, netizens can't stop laughing and reacted hilariously.
Check out Tweeple reactions:
The kid was probably there to understand "Pakodanimics" from Gobhi Ji

— Accidental Chaiwala (@roflchaiwala) February 1, 2019
Who's this kid?

Photo bombing a minister outside parliament on budget day is no mean feat. #Budget2019 pic.twitter.com/pwIpGXaF9e

— Devjyot Ghoshal (@DevjyotGhoshal) February 1, 2019
February 1, 2019
The Kid must have sent by Yashwant Sinhaji 🤣

— Bajrang Badaik (@BajrangSQA) February 1, 2019
February 2, 2019
That kid represents #Budget2019

— RAMSUNG - Made in UP (@SayItWithTweet) February 1, 2019
What your views on this funny video? Comment...
Watch Video:
Also read: Budget 2019: Twitterati trolled Rahul Gandhi for his 'sad face' and asked 'how's the josh'