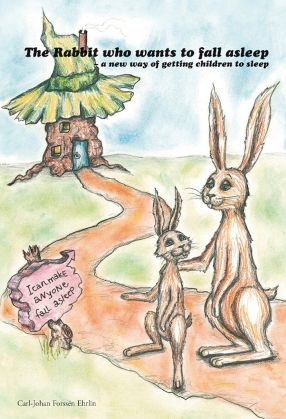 Bedtime can be troublesome for parents. After long office hours, your little one refusing to sleep on time is the last thing you want. What is more important is your child should sleep calmly through the night. Now, there might be a simple way to get this!
Swedish behavioural psychologist and linguist Carl-Johan Forssen Ehrlin has published a bedtime story that claims to send children to sleepy land in minutes. In The Rabbit Who Wants To Fall Asleep, Ehrlin uses psychological techniques that are "formed in a way to help the child relax, fall asleep faster and sleep calmer every night."
The story
The idea of writing a book to help children sleep took Ehrlin almost 4 years to develop. Now, The Rabbit Who has become the first self-published book to top Amazon UK bestselling charts. Reviewers from all over the world claim that it has revolutionised bedtime reading for them.
It is the story of Roger the Rabbit who is tired but cannot sleep. Along with his mother, he sets out to look for help. He meets kind Sleepy Snail, wide Heavy-Eyed Owl and Uncle Yawn. Listening to the story sends signals to the child's subconscious mind, prompting her to sleep.
Readers are advised to yawn frequently and are given certain instructions. Italicised phrases need to be read in a calm and slow manner while bold words have to be emphasised. Some sentences with psychological purpose are specially constructed in the narrative. There is also an audio-book that can be used by children and adults alike.
The response
Author Carl-Johan Ehrlin is elated with the kind of response he's been getting. "I am amazed how successful it has been," he said, "My inbox is full of parents who say it has really helped their children to relax and fall asleep."
A parent who bought the paperback on Amazon was all praise. "My 2-year-old, who normally takes at least half an hour to get to sleep was out less than halfway through this book, and while my 4-year-old took a little longer, she was settled and not fidgeting right away," he wrote.
Originally published in Swedish, the book has been translated in seven languages. Each translation is given special care for getting the right results. After this, Ehrlin plans to write a book to assist toilet training!