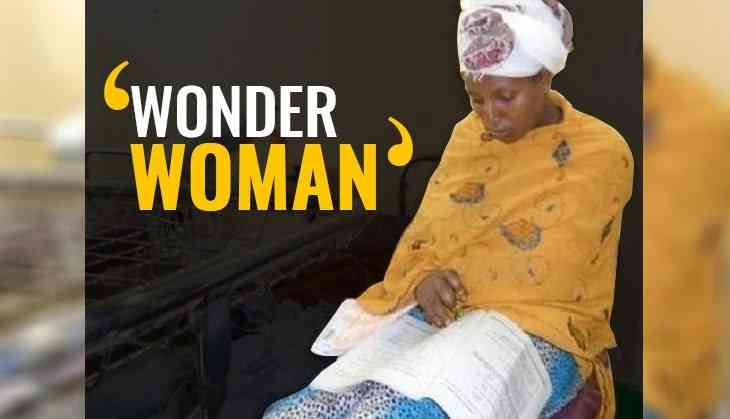 A 21-year-old young mother is a real inspiration for those who always find excuses from either doing their work or study. A young Ethiopian woman has received praises from across the globe not for becoming the youngest mother but for her dedication towards her goal.
You all must be thinking what's her goal? Well, it's her sincerity and dedication towards her academics that made her appear for the exam even after going through labor pain.
A woman named Almaz Derese from Metu in western Ethiopia who has become an inspiration for all of us as she appeared for an exam just thirty minutes after delivering a healthy baby boy on Monday (10th June).
This motivational story came to light when the picture of this young lady writing the paper on her hospital bed appeared on social media. After seeing her photo netizens were thorougly impressed.
As per the reports, Almaz appeared for her secondary school exam which was rescheduled owing to Ramzan. However, Almaz didn't leave her hope even going for the labor.
See pic:
Reports suggested that Derese went into labor on Monday when her exams were due to begin. After giving birth to a baby, she wrote three exams (English, Amharic, and Maths) in the hospital bed just after 30 minutes.
Almaz said that she didn't face any problem to study while she was pregnant.
'Almaz did not want to wait until next year to graduate,' BBC reported.
Meanwhile, social media have been flooded with good luck messages for this woman and many users also referred to her as 'Wonder Woman'.
Someone has rightly said that where there's a will there's a way...
Also Read: Son pens down emotional message on his mother's second marriage; Netizens applaud his gesture