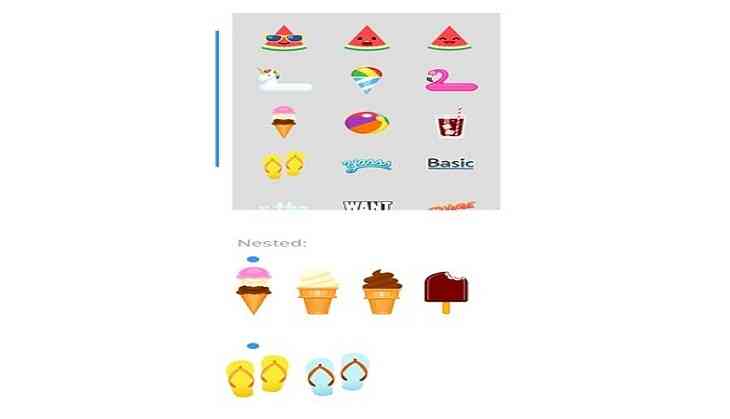 Till date, you have just uploaded your trip-tales on Instagram. Now, you can also plan your next vacation using the photo-sharing app.
Here's how you can put that inspiration to action and plan your next itinerary in a more fun way. While you capture your travel in pictures, you can check out the Instagram Stickers (image attached) specially created for the summer season.
# Follow them to. wherever they're headed:
Follow travel specific Instagram profiles to seek inspiration. Much like yourself, there are a number of travel enthusiasts who share videos, images, and tips about the various places they visit. a person who lets you follow them around the world, these seasoned travellers will tell you not only where you should go, but what to look out for. To get started, you can check out some of these great local travellers:
Another idea is to follow local tourism boards for the places you visit, to make sure you've got your list of 'things to do' covered.
# Geo-tags: Location, location, location:
Geo-tags display the name of the place where a particular photo was taken. By clicking on the location, you can find out more about the area, through the eyes of the community. You can also search and save the location to 'revisit' it at a later time. For example, you can search for "Kolkata" under the explore tab and you'll be able to see the top posts, as well as stories from the area!
#Follow popular hashtags for a location:
To see more than just popular spots, try custom hashtags beyond just the name of the place you are about to visit. For instance, a simple hashtag like #kolkatafoodie will give you an insight into the cuisine you must try when you visit the city of Kolkata.
# Connect and learn:
If you want to find out more about a post, you can always leave a question in the comments, or send a direct message to the person - you'd be surprised how excited people are to share more about their passions and discoveries!
#Finally - Create a Travel Collection:
As you peruse one destination after another, finding places to see and things to do through members on your Instagram network, save your favorite posts and organize them in a travel collection so you can refer to it when you get down to planning. While scrolling your travel feed, you have the option to Save individual posts. To organize these into a thematic collection, simply tap and hold on a saved post to add it to your own custom travel collections. Once you're done scrolling, and start planning, you can revisit these lists to plan your trip
#Share and plan:
With all the inputs you need, to get your trip going, you can create an intimate group with your fellow travelers on Direct, share your discoveries, and discuss your plan - all within the Instagram app. All that's left to do now, is to get packed and leave on your adventure!
-ANI