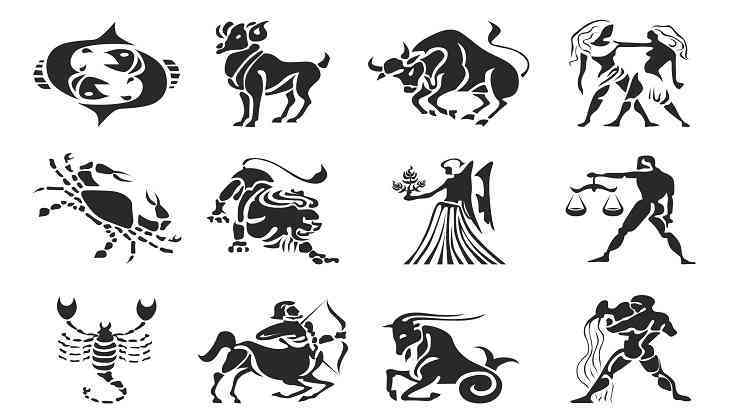 1. Aries
LUCKY COLOUR- Magenta
LUCKY NUMBER- 4
Being part of a collective effort will only make your mission stronger. Search both online and in real time for your elite entourage.
2. Taurus
LUCKY COLOUR- Cyan
LUCKY NUMBER- 15
Do your detective work—or at least your due diligence. Even if you don't find incriminating evidence, you're likely to discover an important piece of the puzzle that had yet to be revealed.
3. Gemini
LUCKY COLOUR- Grey
LUCKY NUMBER- 14
Reach out to a confidant or adviser and unburden yourself—and see for yourself how the truth really will set you free!
4. Cancer
LUCKY COLOUR- Blue
LUCKY NUMBER- 10
Maybe it's time to talk about marriage, moving in together or some significant step in your personal life.
5. Leo
LUCKY COLOUR- Magenta
LUCKY NUMBER- 3
Perhaps you haven't quite committed to this union yourself. If you're holding back, waiting for the other person to open up, this may be the cause of the standstill.
6. Virgo
LUCKY COLOUR- Pink
LUCKY NUMBER- 8
Lack of contact with a close friend or romantic partner might find you feeling lonely and insecure, wondering if he or she has forgotten you or simply doesn't care to be around you anymore.
7. Libra
LUCKY COLOUR- Red
LUCKY NUMBER- 5
Give your friend a call. Chances are the person will be very glad to hear from you.
8. Scorpio
LUCKY COLOUR- Brown
LUCKY NUMBER- 2
A lot of your time today could be spent working on financial matters on the computer, phone, or other form of technology. This could have to do with your job or it could concern personal finances.
9. Sagittarius
LUCKY COLOUR- Orange
LUCKY NUMBER- 6
Being open and vulnerable could be very good for you. It's also an opportunity to let go of buried resentment and so experience feelings of lightness and peace.
10. Capricorn
LUCKY COLOUR- Pink
LUCKY NUMBER- 1
Attract a new friend or lover who is willing to make a minor sacrifice or go out of his or her way for your benefit and pleasure.
11. Aquarius
LUCKY COLOUR- Green
LUCKY NUMBER- 9
Love and romance shine bright with the new moon on October 19. Be at your most attractive and seductive.
12. Pisces
LUCKY COLOUR- Grey
Lucky Number- 7
A very passionate - and practical - romance could be in your near future. A clever word said at just the right moment may be what signals an approaching new love.